Marijuana Legalization 2015: Denver TV Pot Ad Is First Legally Televised Advertisement For Weed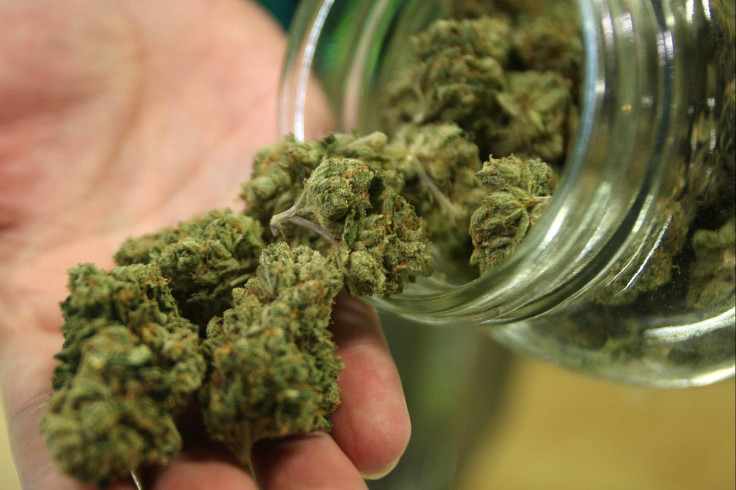 The first televised advertisement in Denver for legal marijuana is scheduled to air on local ABC affiliate KMGH, the Cannabist reported Wednesday. The advertisement for Neos, a company that extracts cannabis oil and sells it in loaded vaporizer pens, is slated to run July 20 at 10:35 p.m., prior to "Jimmy Kimmel Live." The 15-second ad was expected to be the first of several marijuana-related ads to run on KMGH, and it would likely be the first ever advertisement for pot on TV.
The verified Twitter account for Neos posted the following announcement of its advertisement on Friday:
Colorado legalized the recreational use of marijuana for adults aged 21 and over in 2012, becoming the first of state to do so. Marijuana-related businesses, including dispensaries, have quickly become a part of Colorado's economy. Four states and the District of Columbia have since legalized marijuana for recreational use.
"The world is changing, evolving and we need to constantly take a look at things," Brad Remington, general manager of KMGH, told the Cannabist. Remington added that there were restrictions in place concerning the ads. "We have set some strict guidelines on when these ads can run and the content of the ads. Ads for recreational use, for example, cannot air until after 10 p.m. and cannot show people using the product." The ad will not show the vaporizer pens themselves, in accordance with laws governing cannabis advertising.
Due to very specific legislation surrounding pot advertising and branding, certain specialized organizations have sprung up in response. The marijuana advertising firm Cannabrand was founded by Olivia Mannix and Jennifer DeFalco in 2014, the New York Times reported. As Mannix told the New York Times: "There's a reason the alcohol industry spends tens of millions of dollars to advertise and market their products. Successful branding pays off."
© Copyright IBTimes 2023. All rights reserved.
FOLLOW MORE IBT NEWS ON THE BELOW CHANNELS