Marijuana Legalization In Oregon: Portland Airport Allows Travelers To Bring Weed On In-State Flights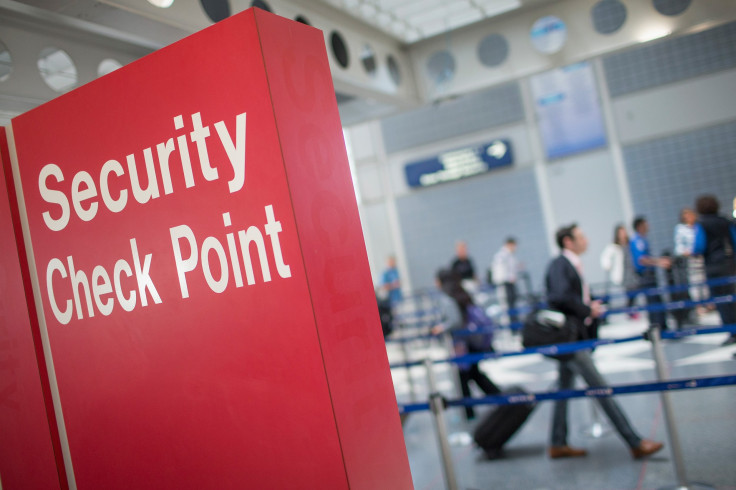 Say goodbye to that paranoid feeling that arises from trying to get through airport security with a little bit of marijuana in your carry-on – if traveling within Oregon, that is. Passengers transporting small amounts of weed on in-state flights won't be targeted by the Transportation Security Administration, officials have indicated a week after the state's new recreational marijuana law went into effect July 1.
Fliers going through Portland, Oregon's biggest airport, can expect security to look the other way when they spot pot, provided their tickets read North Bend, Redmond, Eugene, Pendleton or Medford, according to KPTV. The Transportation Security Administration said its primary focus was to "detect threats to aviation security," not stop adult marijuana users who obey the state's one-ounce-or-less carrying limit. If pot is found on a passenger, security agents will alert port police, who will check to make sure the passenger is of legal age to possess marijuana and that they are not flying out of state (this could delay getting through security, so if passengers do plan to fly in-state with marijuana, it's probably best to show up early.)
But passengers traveling over state lines should leave the recently legalized drug behind, as taking it out of state is still a federal offense. New signs posted around the terminal read, "Please be advised recreational marijuana is not permitted on flights traveling outside of Oregon."
Marijuana Legality by State | FindTheHome
Oregon's new marijuana law, which voters approved in November 2014, allows adults 21 and older to use marijuana for non-medical purposes and to carry up to one ounce on their person in public places. Driving while high and public smoking, however, are still illegal. The law went into effect July 1, but the first state-sanctioned pot shops probably won't open until 2016.
Airports in Colorado and Washington, which legalized marijuana two years before Oregon, in 2012, haven't been as friendly toward marijuana users. In Colorado, amnesty boxes where fliers could dispose of their weed before going through security were installed at some airports and alerted travelers that they could be fined for carrying marijuana on airport property. Airports in Washington state also discouraged travelers from bringing their marijuana with them.
© Copyright IBTimes 2023. All rights reserved.