Marijuana Legalization: Illinois To Allow Recreational Pot, But Not In Public Housing Premises
Recreational pot is set to become fully legal in Illinois from January, but Chicago's Housing Authority has threatened residents of public housing of eviction if they use marijuana on their premises.
According to NPR, the CHA recently sent a letter to housing voucher recipients, warning them about the consequences of smoking or possessing pot on "federally funded grounds" even after legalization on Jan. 1.
"While federal law prohibits marijuana use and possession in federally subsidized housing, the Chicago Housing Authority is working to educate and inform residents so they understand all applicable laws related to cannabis and federally funded housing," CHA spokeswoman Molly Sullivan said.
The CHA will work with the City of Chicago to develop rules based on existing state and federal laws to ensure responsible implementation of marijuana legalization in the city.
Discriminatory implementation
The Federal Controlled Substances Act pronounces the use and possession of medical or recreational marijuana as illegal. "Unless Congress decides something different ... we don't have an option," Sullivan said.
This conflict between state and federal laws on marijuana has pushed Illinois public housing residents into a dilemma like many others in other parts of the country. Even those carrying valid medical marijuana cards and entitled to buy and use products like cannabis oil are not spared.
There is criticism that the selective application of the law is affecting or penalizing the poor who rely on federal assistance for housing.
"This is unequal and unfair protection of people," reacted Bruce Margolin, an attorney and activist. Margolin condemned CHA for threatening to strip people of their homes if they do what others are doing. He called the step "cruel."
Margolin also works as the director of the Los Angeles chapter of NORML, a national advocacy group seeking to decriminalize marijuana across the country.
Pressure for marijuana legalization in Florida
While Illinois is grappling with implementation challenges, Florida is witnessing campaigns by political committees to hasten a constitutional amendment to legalize recreational marijuana.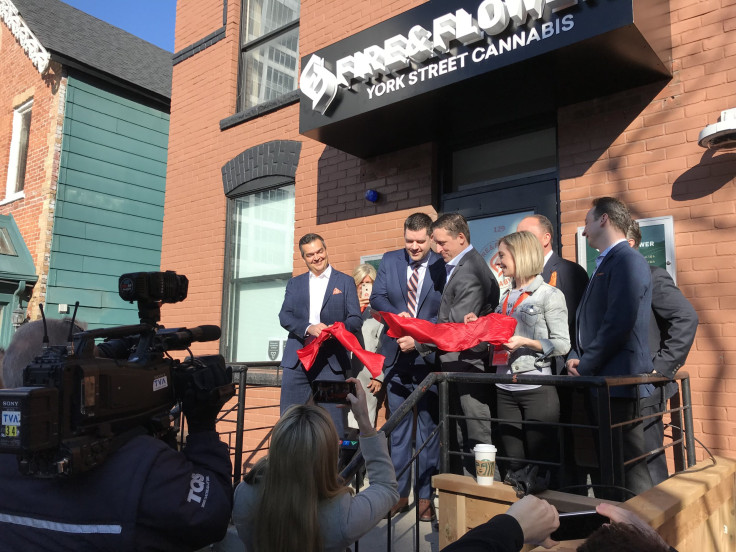 One lobbying group has collected more than 57,000 petition signatures and submitted them to the state Division of Elections.
The lobby group "Make It Legal Florida" was registered in August and spent more than $1 million so far in gathering signatures.
If the proposed amendment is approved by voters, adults aged 21 or above can "possess, use, purchase, display, and transport up to 2.5 ounces of marijuana and marijuana accessories for personal use for any reason."
The committee will have to submit 76,632 signatures before February to facilitate a Florida Supreme Court review of the proposed ballot wording.
© Copyright IBTimes 2023. All rights reserved.