Marijuana Legalization No Longer 'Political Suicide' For Presidential Candidates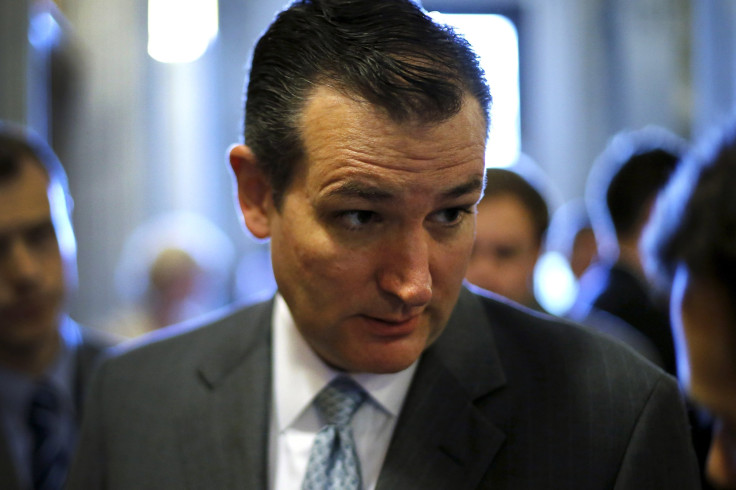 Cheech and Chong might have shots at public office after all, as America's image of marijuana continues to evolve from stoners nodding off into a credible industry – one suddenly possessing an army of allies on both sides of the aisle and the kind of money to influence elections. In many ways, marijuana is no longer confined to the peripheries of the U.S. political landscape, something only the Ron Pauls of the world could openly discuss. The number of mainstream politicians becoming supporters – or, at least, not opponents – of the marijuana industry is ever-growing. They might not be lighting up joints, but high-profile lawmakers simply aren't as pot-shy as they used to be, and the 2016 presidential candidate pool is no exception.
Sen. Ted Cruz of Texas is among the Republicans vying for their party's nomination -- and one of the most conservative -- who say they support states' rights to legalize marijuana. Former Florida Gov. Jeb Bush and former Texas Gov. Rick Perry have also stated that states should decide their own marijuana laws.
"If the citizens of Colorado decide they want to go down that road, that's their prerogative," Cruz said at the annual Conservative Political Action Conference in February. "I personally don't agree with it, but that's their right."
When asked in May whether marijuana should be legal in the U.S., Democratic front-runner Hillary Clinton commented that "states are the laboratories of democracy." She previously said "there should be availability under appropriate circumstances." Sen. Bernie Sanders of Vermont, a socialist independent who is challenging Clinton as a Democrat, has long supported marijuana reform and recently alluded to his support for nationwide legalization.
"When I was growing up, it was political suicide for a candidate to talk about pot being legal," Tim Cullen, who owns a chain of medical and recreational pot dispensaries in Colorado, told the Associated Press. Cullen said he recently heard Clinton speak at a fundraising event in New Mexico, and "she's not outwardly hostile to the idea [of legalization,] which is a big step forward."
Marijuana Legality by State | FindTheHome
The shift marks a dramatic change from the days when most politicians claimed marijuana was a gateway drug and that it should never be legalized. In many ways, the runup to the 2014 midterm elections was the first time top-tier politicians across the country proclaimed their support for at least some level of legalization. In recent years, 23 states and the District of Columbia have taken the initiative by allowing marijuana use for either medical or recreational purposes. Several other states could vote on marijuana legalization next year.
The movement "shows there has been a big shift in mainstream politics," Erik Altieri, the communications director of the National Organization to Reform Marijuana Laws, told the Daily Beast in December 2013. "For Democrats in primaries, it has become an issue that sets you apart and gets you votes because there is overwhelming support for legalization. Soon enough politicians are going to be stumbling over themselves not only to support this but to say who supports it more."
In fact, some high-profile Democrats and even Republicans are taking donations from people in the burgeoning legal marijuana industry, which is increasingly using its money to influence local, state and, most recently, national elections. The libertarian Republican primary candidate, Sen. Rand Paul of Kentucky, made headlines in June after he raised an estimated $120,000 at a private event at the National Cannabis Industry Association's business summit in Denver.
"There are a lot of loose bricks in the walls of resistance to changing drug laws in America," William Martin, who studies drug policy at Rice University in Houston, told the AP. "It's no longer a silly question, legalizing marijuana."
Presidential Candidates - Length of Candidacy | InsideGov
Overall, the cannabis industry has spent an estimated $400,000 since 2002 to support certain members of Congress. Another $440,000 has been donated to state-level candidates.
Opinion polling shows Americans are increasingly pot-friendly. According to the latest numbers, 61 percent of Americans support marijuana legalization, more than ever before.
Not all presidential candidates are with the new program. Two Republicans, New Jersey Gov. Chris Christie and former Pennsylvania Sen. Rick Santorum, have indicated that, if elected to the White House, they would let federal authorities continue to prosecute marijuana users in states where the drug is legal.
© Copyright IBTimes 2023. All rights reserved.