Marijuana Legalization Poll 2015: Swing States Favor Legalizing Weed Over Any Potential Presidential Candidate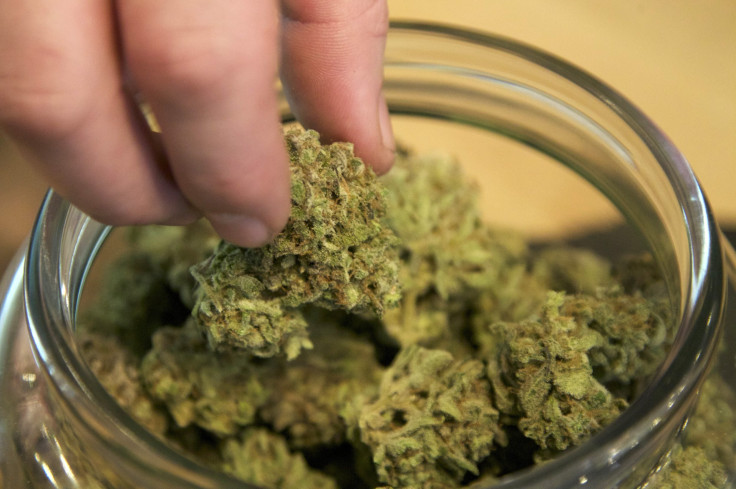 Marijuana is more popular than Hillary Clinton, Jeb Bush, Ted Cruz or any other potential 2016 presidential hopeful in three major battleground states and could be a topic candidates will find difficult to avoid come campaign time. More than 80 percent of voters in Florida, Ohio and Pennsylvania support legalizing marijuana for medical purposes, and a slight majority in each state supports allowing adults to consume pot for recreational purposes, according to the latest polling from Quinnipiac, released Monday.
The poll was conducted between March 17 and 28 and underscores the growing popularity of looser cannabis laws in the U.S., meaning marijuana is likely to be a mainstream election issue this year. A recent report from the Brookings Institution found that pot policy is a subject that appeals to candidates on both sides of the aisle and one that has become increasingly important as more states soften their marijuana laws, pursue medical marijuana legislation or legalize it all together.
"Gone are the days where college-age cannabis use was a scandal among White House contenders," John Hudak of the institute wrote in March. "Because marijuana is an issue that no president will be able to ignore, it is an issue no presidential candidate will be able to avoid."
Former Secretary of State Hillary Clinton outpolled other potential 2016 candidates in all three states in the Quinnipiac survey. U.S. Sen. Rand Paul, R-Kentucky, polled the strongest out of the other potential candidates in Ohio and Pennsylvania. Former Florida Gov. Jeb Bush was the most favored candidate, behind Clinton, in his state, according to the poll.
In 2012, Colorado and Washington became the first states to legalize marijuana for nonmedical purposes, setting up frameworks for cannabis to be regulated, sold and taxed. Last year, Alaska, Oregon and the District of Columbia followed suit in legalizing recreational marijuana. Legislation or ballot measures to legalize marijuana have recently gained momentum in Florida, Iowa, Missouri, Nebraska, Pennsylvania, South Carolina, Tennessee and Texas. Lawmakers in Georgia, Idaho, Louisiana, Ohio and Tennessee are pushing pro-medical marijuana legislation. There's even a bill in Washington, introduced in the House in February, that would end the federal prohibition on marijuana and reclassify the drug as a Schedule II rather than a Schedule I controlled substance.
For the first time, a majority of U.S. voters support legalizing marijuana at the federal level. Fifty-seven percent of Americans now live in states that have either legalized recreational or medical marijuana or decriminalized its possession, according to the Marijuana Policy Project.
Despite such shifts in public opinion, some supporters of marijuana reform have warned against letting such polling indicate imminent policy change. "It is worth considering the lesson of Florida in 2014, when a referendum on medical marijuana fell short of the 60 percent needed for passage," Peter A. Brown, assistant director of the Quinnipiac University Poll, stated in a news release, referring to the failure of Amendment 2 in Florida last spring. Fifty-seven present of Floridians voted in favor of the measure that would have legalized medical cannabis; however, state law requires a supermajority of 60 percent or higher.
© Copyright IBTimes 2022. All rights reserved.
FOLLOW MORE IBT NEWS ON THE BELOW CHANNELS