Maryam Nawaz Sharif: A Budding New Political Dynasty In Pakistan?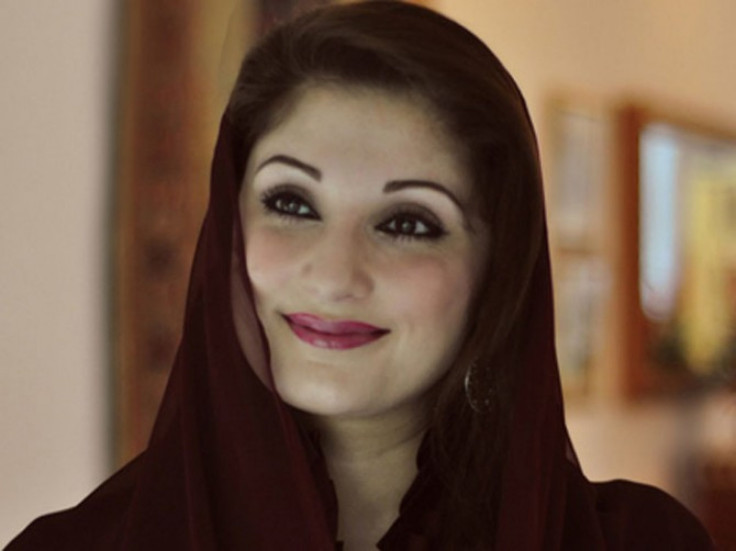 Family political dynasties have ruled many developing countries around the world -- from the Nehru-Gandhi dynasty of India to the murderous Assad regime in Syria to the Marcoses and Aquinos of the Philippines. Even in the advanced nations, family dynasties have left an indelible mark on their nation's affairs, notably the Kennedys and Bushes in the U.S. Pakistan has had one influential dynasty -- the Bhutto clan, which controls the Pakistan People's Party. It was founded by Prime Minister Zulfikar Ali Bhutto, his daughter Benazir also served twice as prime minister, and his son-in-law, Asif Ali Zardari is the outgoing president and PPP president. Zardari's young son, Bilawal (who prefers to keep his mother's surname), the current PPP chairman, will likely run for high office in a few years.
Now Pakistan may have another dynasty waiting in the wings. Nawaz Sharif, president of the Pakistan Muslim League-Nawaz party (PML-N) recently became prime minister for the third time. And, like Zulfikar Ali Bhutto, Sharif also has a daughter with political ambitions. Maryam Nawaz Sharif, 39, has much in common with Benazir Bhutto – stunningly beautiful, rich, willful and apparently harboring dreams of power.
In a flattering March 2012 profile in Newsweek-Pakistan, Maryam is explicitly described as her father's "heir apparent" and the "presumed future leader" of the PML-N, instead of her two brothers, both of whom live abroad. "He gives us all equal attention," Maryam said of her father. "But, I suppose I am the closest to him." Newsweek-Pakistan indicated that Maryam, currently working on a Ph.D. at Cambridge University, devours books on post-colonial literature, speaks four languages, advocates in public on behalf of women's rights and education and also runs various charities for her family. She has also spoken out against Islamic fundamentalism, terrorism and extremism. (Again, very similar to Benazir's own narrative).
Maryam spoke directly about how her family suffered after Gen. Pervez Musharraf seized power from her father in October 1999 and jailed or exiled most of the Sharif family. Maryam ended up in Saudi Arabia along with almost two dozen Sharifs. "It was a tough time," Maryam said of her life in the kingdom. "I found some solace when I visited holy places, but the yearning for the homeland never abated. Only the sufferer knows what the suffering means. All these experiences have shaped a new Maryam, I call it my rebirth."
Maryam likely takes some satisfaction in the misfortunes Musharraf himself has lately endured – namely his own exile after 2008 and now a murder charge in connection with the December 2007 assassination of Benazir Bhutto under his watch. "What goes around comes around," she said of Musharraf. "The man who once said Nawaz Sharif and his party were history, and would never be allowed to return, himself had to leave the country. Let's call it divine retribution."
Maryam, who characterized Musharraf's regime as "illegitimate," blasted him for acquiescing to the United States' so-called "war on terror." "Since General Musharraf enjoyed no legitimacy at home and no credibility abroad, he was desperate to make up for these shortcomings by handing over the country to the Americans," she said. "In the process he gained a lot, but where did it leave the country? Thousands of Pakistanis have lost their lives, entire villages have been laid to waste, and the scourge of militancy and terrorism are deeply afflicting the country."
Maryam has also criticized Zardari of the PPP, particularly when he suggested that her father is simply carrying on the legacy of Gen. Zia ul-Haq, the military dictator who was responsible for the execution of PPP founder Zulfikar Ali Bhutto in 1979. "If someone aspiring to venture into politics waited for despotic rule to be over, he would have never made it," she said, adding that Zulfikar Ali Bhutto was himself tutored by Gen. Ayub Khan, the dictator who ruled Pakistan in the 1960s. "Every politician was at one time or the other a protégé of those who have been calling the shots in Pakistan," she noted.
Not surprisingly, Maryam dismisses another political party, Pakistan Tehreek-e-Insaf (PTI), which is led by former cricket star Imran Khan, despite the fact that both parties oppose U.S. military intervention in the region. "I don't think it's fair to compare the PML-N with a party whose past, present and future all are murky," she said, adding that Imran Khan is unqualified to lead Pakistan and that PTI's sudden emergence onto the political landscape is suspicious. She even suggested that Imran is linked to mysterious deep-pocketed entities or even to state security agencies. "He is a man without substance, and I don't think he means well," she said. "The PTI bubble is bursting now."
Also, like Benazir, Maryam advocates for women's rights in a nation where the fairer sex is subject to myriad horrors, including rape, forced marriage, "honor killing" and lack of educational opportunities. "We need to educate our men about the true spirit of Islam," Maryam stated. "Their lack of education leads them to suppress women. Women are equal partners, but they are seldom given opportunities to prove their worth."
Maryam said that she met Benazir only once, in 2006, during the period when her father and Benazir signed the so-called "Charter of Democracy," which laid out steps to end military rule in Pakistan. "We spoke our hearts out to each other for three hours," she said of Benazir, adding that the Sharif family cried when she was assassinated.
However, as with any political dynasty (or budding dynasty) worth its salt, the Sharif clan is riddled with controversies and scandals. Pakistan Today reported that Maryam's ascension in the family hierarchy has grated some, particularly Hamza Shahbaz, son of Punjab Chief Minister Shahbaz Sharif, who is Nawaz Sharif's brother. Reportedly, Nawaz Sharif had anointed Hamza as his political heir – before Maryam made her presence and ambitions known. This has apparently caused a schism in the family. "Sons of Sharifs did not like one another, and [the] same is the case with their daughters, though Nawaz and Shahbaz tried to bridge the gaps," a source told Pakistan Today.
In a bizarre incident from the summer of 2010, Nawaz Sharif suspended Maryam's husband, retired Capt. Mohammad Safdar, from the PML-N party over suspicions that Safdar was conspiring to form his own breakaway party. Safdar was formerly the chief organizer of PML-N's youth wing. In response, Maryam praised her father and criticized her own husband – she tweeted that this measure proved that PML-N is a democratic party, not one beholden to family obligations or scarred by nepotism. "No one is above law," she said. "Justice [and] fairness must prevail. PML-N stands for rule of law. I am also glad that Safdar has taken it positively and vows to abide by party rules and regulations. Thankfully, we as a family keep politics [and] family matters separate."
There are also some questions about Maryam's higher education and how she entered the prestigious King Edward Medical College in her hometown of Lahore. Munawwar Anjum, a senior PPP official, has alleged that Maryam's mediocre grades and admission test results did not warrant her entry into such an institution in the late 1980s. "Clearly, she did not qualify for admission to the KEMC on open merit," Anjum said. "She was [initially] admitted to the Army Medical College in Rawalpindi and was [illegally transferred] after only a month to the KEMC, which she left without completing her degree."
However, Maryam clearly as some supporters and admirers in Pakistan. In a letter to Pakistani newspaper, a reader in Islamabad named M. Fazal Elahi said that after seeing her on a television broadcast, "it was indeed a great pleasure watching [Maryam] express her views on wide-ranging national issues, including politics. The confidence with which she spoke, and the alacrity and aptness with which she responded to all the questions that were raised by the lady anchor, was truly commendable… Her thoughts and views vis-à-vis all the issues discussed during the hour-long interview were vividly clear and logical to the core." Elahi added gushingly: "She deserves to play a crucial role in the country's politics and serve this nation with sincerity and dedication, two very important qualities that she profoundly possesses and demonstrates."
Still, if Maryam seeks to one day rule Pakistan as its second female prime minister, she had better get a move on. At 39 years of age, she is running way behind the career trajectory of Benazir Bhutto. At a mere 29 years of age, Benazir was named chairperson of the PPP party; by 35 she became prime minister of Pakistan. When Benazir was 40 (just one year older than Maryam is now) she was already elected to her second term in office.
FOR FREE to continue reading
✔️ Unlock the full content of International Business Times UK for free
offer available for a limited time only
✔️ Easily manage your Newsletters subscriptions and save your favourite articles
✔️ No payment method required
Already have an account? Log in
© Copyright IBTimes 2023. All rights reserved.