McDonald's Bringing Back 'Rick And Morty's' Favorite Szechuan Sauce: Where To Find
It is almost official that McDonald's is bringing back its Schezuan sauce — with a new website, podcast, and a promise to release more information Thursday — by capitalizing on the popularity the condiment attained when its limited edition came out in October last year.
"It's true. Szechuan Sauce is coming back, and in a big way. We're doing more than simply bringing back the sauce," the company said on WeWantTheSauce.com.
"We know there were many unanswered questions and even more unbelievable stories from last year's Szechuan saga. … So we'll not only announce when, where, and how much Szechuan Sauce will be returning. We'll also answer those questions and share those stories via a stranger-than-fiction, three-part podcast series: The Sauce," it added.
A tweet on Monday from the company also suggested the wait may soon be over.
The company also followed up with another tweet on Tuesday afternoon.
In 1998, the Szechuan sauce was introduced as a tie-in with the Disney movie "Mulan." The release had been limited, but fans absolutely loved it.
The sweet-and-spicy sauce was also a plot element in the third season of "Rick and Morty," an animated American sitcom. The episode eventually led to McDonald's releasing a very limited amount of the sauce, for just one day. It was so limited that some people were even selling the packets on eBay for $25 or more.
Fans of the "Rick and Morty" show petitioned McDonald's to reintroduce the sauce, and they brought it back for one more day, which was Oct. 7, 2017, as a dipping sauce for its buttermilk chicken tenders.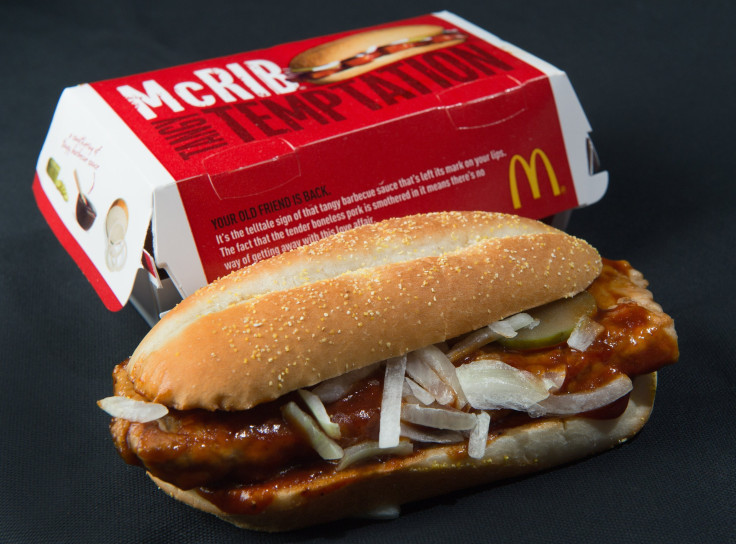 In the Bay Area, only four restaurants reportedly had the sauce in October, prompting a series of complaints, which led to McDonald's releasing a statement.
"Szechuan sauce is coming back once again this winter," a McDonald's statement issued Oct. 8 by head chef Mike Haracz read, according to Polygon.com. "And instead of being one-day-only and limited to certain restaurants, we're bringing back more — a lot more — so that any fan who's willing to do whatever it takes for Szechuan sauce will only have to ask for it at a nearby McDonald's."
However, "Rick and Morty" co-creator Dan Harmon was not as impressed with the sauce then as his fans.
"I personally thought it was a sauce that was trying too hard in a world where with McNuggets sauce you just want something to taste like honey or like a BBQ sauce," he told Entertainment Weeklyin September. "It was sauce that was trying to prove it was different and in doing so it worked harder than a sauce should; it was working too hard to be a sauce."
There is a lot of confusion and excitement currently about when and where the sauces will be available, with even some stating that larger markets will receive their cases first. However, sources from the company, who know about the phenomenon, told Heavy.com promotion for the sauce will begin Feb. 26, although that could just be the day advertising starts for the product and not specifically the day the sauce becomes available in stores.
However, it appears that at least some of the stores might begin selling it on that day, according to a document also shared on Reddit.
Employees from the company, who wished to be anonymous, also shared a photo of a stack of Szechuan sauces arriving at one store, with 250 sachets in each case. The full order was reportedly a total of six cases, thus amounting to a total of 1,500 sauces arriving at just one restaurant, according to Heavy.
© Copyright IBTimes 2023. All rights reserved.
FOLLOW MORE IBT NEWS ON THE BELOW CHANNELS