McDonald's Menu Changes 2015: Kale Could Become Key Ingredient For Lagging Fast Food Chain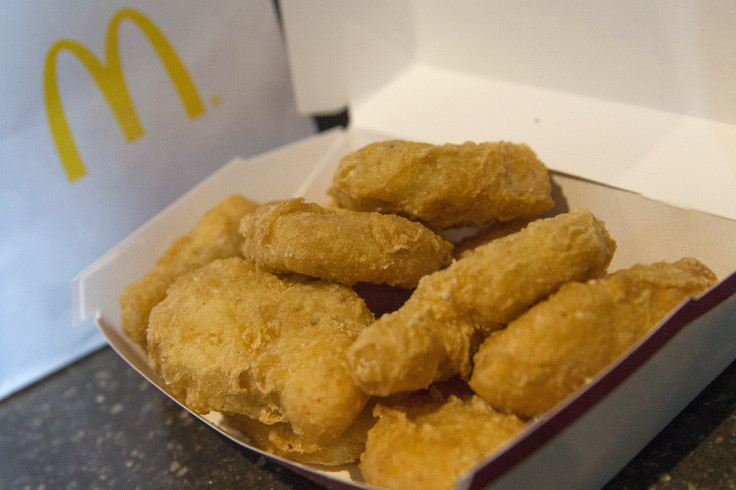 Kale, a popular superfood in recent years, could join the McDonald's menu as an ingredient in smoothies and salads as the company attempts to prop up lagging sales amid competition from newer, fancier -- and healthier (at least by popular perception) -- fast-food chains like Shake Shack, Chipotle and Panera Bread.
McDonald's plans to add the dark leafy green vegetable, rich with vitamins, fiber and even protein, in the "not-so-distant future," an anonymous source cited in a report by Janney Capital Markets said, according to MarketWatch. The move appears to be the latest in a series of efforts by the company to add menu items that consumers believe are more healthful, although the actual nutritional value of some of those items has come under question.
McDonald's has made numerous attempts in the past half-decade or so to cultivate a more healthful image and shake off negative attention resulting from bad publicity, including the 2004 documentary "Super Size Me," and revelations about its use of so-called pink slime in some of its foods. McDonald's now offers salads and fresh fruit, and most recently, the company announced in early March that its restaurants in the United States would stop selling Chicken McNuggets made from chicken raised with antibiotics important to human medicine, although the birds could still be treated with antibiotics specific to poultry. The fact that human antibiotics are often used to promote growth in livestock has been a source of growing controversy in recent years.
In 2010, McDonald's added oatmeal to its breakfast menu, a decision that met with scorn from some critics who decried the diminished nutritional value from high levels of added sugar. (McDonald's fruit and maple oatmeal has 32 grams of sugar per serving, and brown sugar is third on the ingredient list, where contents are listed by amount used, after water and rolled oats).
© Copyright IBTimes 2023. All rights reserved.
FOLLOW MORE IBT NEWS ON THE BELOW CHANNELS