McEnroe: Nadal Can Overtake Federer As Greatest Ever, Tennis Future In Danger
Roger Federer is widely considered the greatest tennis player of all time owing to his achievements in the sport. But seven-time Grand Slam winner John McEnroe believes Rafael Nadal can usurp him and contend for the honor of being the best ever.
The Swiss tennis legend has won 20 men's singles major titles along 98 ATP singles titles since turning pro two decades ago. He also holds the record for most number of weeks as the world number one and at 36 continues to dominate the sport and is currently ranked number two in the world.
But there has been a constant debate between the supporters of the two player's about who is the greatest. The Spaniard has 17 Grand Slam titles, but is ahead on the head-to-head record between the two players, and also has one accolade missing from Federer's kitty and that is an OIympic gold medal in the men's singles event.
Moreover, Nadal is four years Federer's junior and still has time on his hands to potentially catch his long-time rival's major record and McEnroe believes another Grand Slam title at either the US Open or Wimbledon could change people's perspectives about who among the two is the greatest to ever play the game.
"A few years ago, before he got injured several times, his stats were probably better than Roger's, such as the Davis Cup and Olympics record, and the head to head meetings as well," McEnroe said, as quoted by Tennis World USA.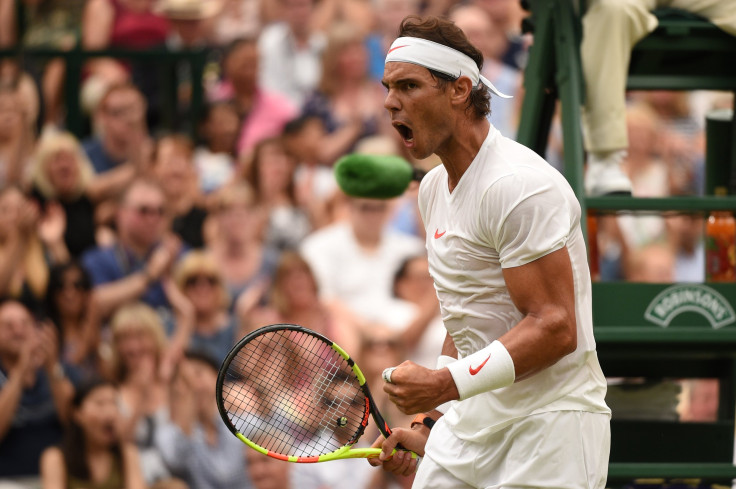 "It would be different if he wins Wimbledon, or US Open another time, or if he won the Australian Open final (in 2017). These wins would change people's perspective towards Nadal."
McEnroe also warned that tennis could be in danger as the top men's and women's players, who have dominated the game for the last decade are coming to the end of their careers.
Federer, Nadal and Novak Djokovic, who have a combined 50 Grand Slam titles between them have dominated the men's game for over a decade and continue to do so. The younger generation coming through on the ATP Tour have struggled to break their stronghold on a consistent basis and McEnroe believes it is a genuine concern going forward.
Even in the women's side — Serena Williams is the dominant force, despite there being numerous Grand Slam champion's in recent years. There has not been one single player that has taken over like the Williams sisters did following the era of Steffi Graf.
"Listen, tennis is a great sport. But I'm concerned. Roger and Rafa Nadal — the two greatest players of all times, with Novak Djokovic not far behind — are approaching the last year or two of their careers. Serena and Venus are too. You can't expect them to go on forever," he said.
"And then what? Perhaps it's easy for me to be a backseat driver. But it seems to me like Nadal and Federer are still hungrier than the guys coming through. How is that possible? Yes, they are incredible players, so that intimidates a lot of people. But they are taking something from you — so you'd expect their opponents to be angry. I just see too much resignation," the American tennis legend added.
© Copyright IBTimes 2023. All rights reserved.