Measles Outbreak 2015: California's Scourge Is Officially Over, While State Debates Removal Of 'Personal Belief' Exemption From Vaccine Policy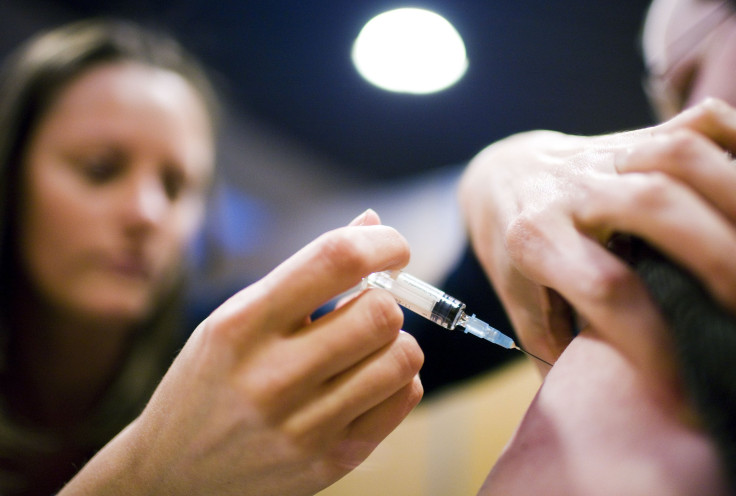 The measles outbreak that infected 131 people in California and sparked a national conversation about the country's patchwork of state immunization policies is officially over. However, fierce debate over how to prevent the next outbreak rages on as state health officials and politicians eager to impose stricter vaccination requirements face off against parents who remain wary of having their children vaccinated.
Dr. Karen Smith, director of the California Department of Public Health, announced on Friday that the measles outbreak, which began in December at Disneyland in Anaheim, has ended, after no new cases were reported for 42 days. A person can harbor the virus that causes measles for 21 days before showing symptoms.
The outbreak's conclusion was a major victory for public health officials since the highly contagious infection is transmitted through the air, which makes it far more challenging to contain than diseases such as Ebola that require direct contact with a sickened individual. California's health workers interviewed hundreds of potential victims and ran more than 1,000 diagnostic tests on individuals who were exposed to the virus that causes measles. No deaths occurred as a result of the outbreak.
"We are pleased this outbreak is over, but caution that measles can be reintroduced in California at any time when an infected person brings it to the state," Smith said in a statement. "The best defense for protection against the highly infectious measles is vaccination."
Vaccines to prevent measles are more than 97 percent effective. If enough people receive them, a community achieves a level of ironclad protection known as "herd immunity" in which it becomes virtually impossible for a disease to take hold. Still, 27 counties in California have reported vaccination rates among children that are lower than the level required for a population to achieve herd immunity, as Huffington Post reported. Out of the 131 people who caught measles during the outbreak, the state knew the vaccination status for 81 of them and discovered that 70 percent were unvaccinated.
One reason for the state's less-than-ideal vaccination rates is that a growing number of parents have claimed a "personal belief" exemption to excuse their children from being vaccinated. Some parents harbor concerns about the safety of vaccines, though scientists overwhelmingly agree that they are safe. State Sen. Richard Pan, D-Sacramento, recently proposed Senate Bill 277 to eliminate this exemption, which was created to allow people to opt out of vaccination for religious reasons.
However, opponents worry that passing such a bill would force the state's many unvaccinated children to either be immediately vaccinated or leave the public school system. On Wednesday, Pan chose to delay a vote on his own proposal after the chair of California's Senate Education Committee warned that it was not likely to pass, the Los Angeles Times reported.
© Copyright IBTimes 2023. All rights reserved.