Measles Outbreak 2015: Illegal Immigrants Not Linked To Outbreak, But GOP Congressman Mo Brooks Thinks It's Possible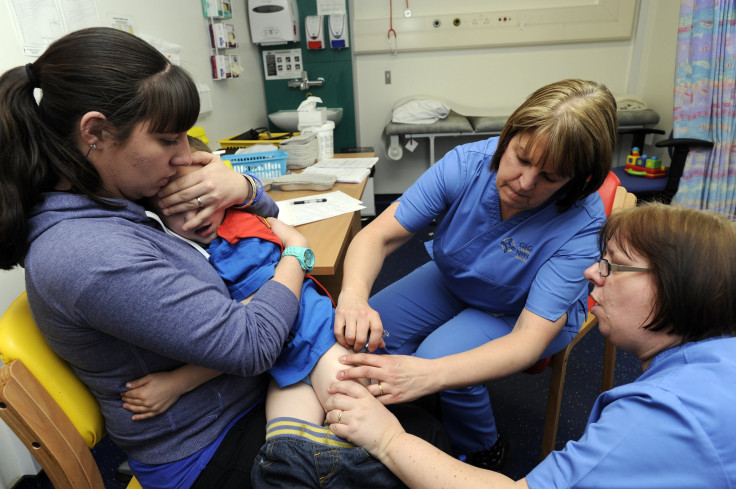 No, the 2015 measles outbreak in the U.S. wasn't caused by illegal immigrants. But that didn't stop a Republican congressman in Alabama from suggesting "illegal aliens who are not properly health care screened" may have been responsible for the surge of cases of the highly contagious and deadly disease.
"I don't think there is any health care professional who has examined the facts who could honestly say that Americans have not died because the disease is brought into America by illegal aliens who are not properly health care screened, as lawful immigrants are," U.S. Rep. Mo Brooks, R-Ala., told the Birmingham radio station WAPI, according to Think Progress. "It might be the enterovirus that has a heavy presence in Central and South America that has caused deaths of American children over the past six to nine months. It might be this measles outbreak. There are any number of things. ... Unfortunately, our kids just aren't prepared for a lot of the diseases that come in and are borne by illegal aliens."
There's no connection between illegal immigration and the measles outbreak. In fact, Mexico and Central America, where the majority of illegal immigrant children come from, have high immunization rates -- 99 percent in Mexico and 93 percent in Central America, Vox reported. Both are higher than the 92 percent immunization rate in the U.S.
It is more likely that the outbreak is being spurred by a small but growing number of parents who have not immunized their children against measles for fear that the vaccine can lead to autism or other medical problems. While a jump in measles cases in 2015 was traced to Disneyland, 383 cases in 2014 were linked to unvaccinated Amish missionaries who brought the measles from the Philippines, according to the U.S. Centers for Disease Control and Prevention. More than 90 percent of the 102 measles cases reported last month were people who were traced back to the Disneyland outbreak.
© Copyright IBTimes 2023. All rights reserved.