Medical Leave: Romanian Doctors Fleeing Poor Pay, Corruption For Western Europe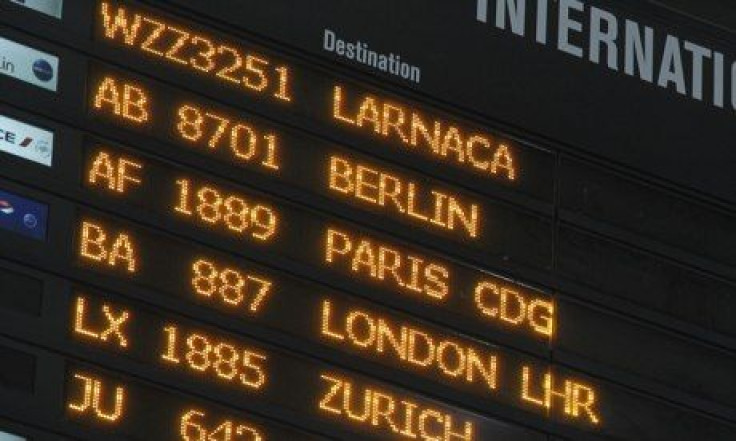 Thousands of doctors and nurses from Romania – one of the poorest countries in Europe – have fled to Western Europe and Britain over the past few years, exacerbating an already crisis-level shortage of physicians and poor health care services in the Eastern European state. Now, as the European Union further eases migration rules, the exodus may intensify.
According to a report in BBC, no less than 10,000 Romanian doctors and nurses (mostly young people commencing their careers) have left the country in the past seven years since the country joined the EU. A report in the Financial Times indicates that over just the past two years, 30 percent of doctors have left Romania, and that only about 14,000 remain in the country.
One of the factors behind this mass exodus relates to poor pay – starting salaries for physicians in Romania are as low as 250 euros ($343) per month in state hospitals. Specialists earn about 1,200 euros monthly from the state, and double that in private practice. In contrast, nurses in the United Kingdom can earn £12-14 ($20-$23.30) per hour, doctors in the Republic of Ireland can make 50,000 euros annually, while medical specialists in Denmark can rake in as much as 83,000 euros per year.
"There are several reasons one might stay in Romania," a Bucharest medical student named Andreea Rosca, 27, told BBC. "You love your country, you have family, friends. Maybe you dream about changing the system. I personally do not believe it will happen… I do not feel the moral obligation to stay here, considering that nobody is doing anything for us to stay" Rosca, like more than half of her class, said once she graduates she will seek medical jobs in western European nations, perhaps France or Switzerland, while others will go to Germany, Britain and Scandinavia.
Romania's state health care system is part of the problem – everyone is entitled to free medical care funded by the state, but almost one-third of the population is too poor to pay into the health insurance. Some state hospitals also lack modern medical equipment. BBC observed that at the intensive therapy ward for premature births at the Cantacuzeno hospital in Bucharest there were five babies in incubators with only one nurse looking after them (in western Europe, the ratio is two babies per nurse). For healthy babies in the Bucharest hospital, the ratio is only one nurse per 14 infants.
Moreover, physicians and nurses are overworked and employed in facilities lacking in many amenities. "Many hospitals only provide accommodation and staff, while patients are expected to arrive with their own medication. The hospital is just an intermediary," said Dr. Ilonka Gussi, a specialist in difficult pregnancies. Gussi, however, pointed the finger of blame towards the country's bureaucracy and inefficient management – for example, she said, most hospital chiefs are selected based on their political ties, not ability and competence.
The Balkan Investigative Reporting Network (BIRN) reported that corruption – namely, providing bribes in exchange for jobs, also worsens the state of health care in Romania. Consequently, young physicians are leaving in droves.
Consider the case of Maria Barbu who tried to find a job as a physician in a small town of 8,000 people – the local hospital manager demanded 5,000 euros payment in exchange for hiring her. "We talked in his office and he bluntly told me the price," she told BIRN. Barbu refused and ended up working in Germany. "I feel respected by my patients and by [German] society," Barbu added. "When I went for my documents, I felt I had some status as a doctor."
But corruption in Romania even extends to patients, who often pay physicians extra in order to guarantee the best possible care. As a result, doctors are often not held in high regard within the country. Ironically, the bribes that doctors pay to secure jobs and/or promotions can sometimes be recouped by demanding and receiving bribes in the future, meaning the cycle of corruption continues unabated. "All graduates, with a few lucky exceptions, are forced into a corrupt system," said Vintila Mihailescu, a sociology professor at the National School of Political Science and Public Administration in Bucharest, to BIRN. "The biggest guilt lies upstream."
Adina Derevenciuc, a young Romania who migrated to Germany after graduating medical school, sighed: "It is impossible to be a doctor in Romania without taking a bribe. But I find that immoral... I refuse to work in a public hospital because it's a sick system."
FOLLOW MORE IBT NEWS ON THE BELOW CHANNELS