Medical Marijuana: Early Test Results Of Epidiolex Show Promise For Epilepsy Patients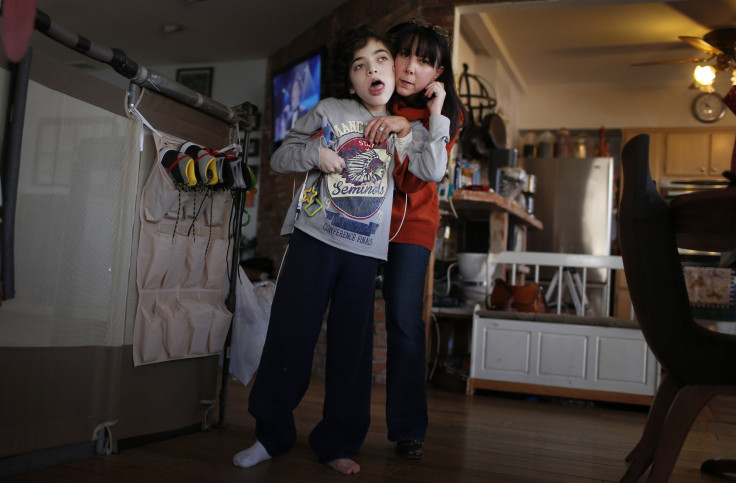 A new marijuana-based medicine may reduce the number of seizures in children and adults with severe forms of epilepsy, according to early results from an ongoing clinical trial. The drug, called Epidiolex, has a few side effects, but the preliminary results move GW Pharmaceuticals of London a step closer to debuting the third FDA-approved medicine based on the marijuana plant.
The research, led by Dr. Orrin Devinsky, a neurologist at New York University's Langone Medical Center, aimed to determine whether the drug compound cannabidiol was safe for young patients. Devinsky and collaborators across the country gave a daily dose for 12 weeks to 213 patients with severe epilepsy, including subgroups of patients with specific forms of the disorder such as Dravet syndrome and Lennox-Gastaut syndrome. The median age of patients in the trial was 11 years old. About 6 percent of patients, or 12 people, stopped taking the drug due to side effects including drowsiness, diarrhea and a decrease in appetite. Devinsky reported his results through the American Academy of Neurology and will present his findings at the organization's upcoming annual conference.
"I am delighted that a clinical trial in pediatric epilepsy with cannabidiol is being conducted," said Raphael Mechoulam, a chemist at the Hebrew University of Jerusalem who discovered the existence of THC, the compound in marijuana that causes the feeling of being high. "The side effects are disturbing. Pure cannabidiol is not known to cause drowsiness or tiredness." Mechoulam said he needed clarification on whether the samples administered to patients in the safety test were purified or might have contained THC, which could cause such side effects.
Though the study was not designed to measure how effective the drug is for treating epileptic seizures in patients, the researchers said they observed a substantial reduction. On average, the number of seizures in 137 patients who underwent 12 weeks of cannabidiol treatment decreased by 54 percent. Larger placebo-controlled, double-blind trials are now needed to confirm these results. GW Pharmaceuticals launched one such trial for patients with Dravet syndrome at the end of March and expects that data to be available toward the end of the year.
"These data are certainly encouraging," Dr. Shaun Hussain, who specializes in treating children with epilepsy at University of California, Los Angeles, said. "Randomized, placebo-controlled trials are a critical next step because we don't know how much of the observed response is real, and how much might be explained by caregiver optimism and other bias in the recognition and counting of seizures. In epilepsy trials, it is not uncommon for the placebo group to exhibit response rates in the 30 to 40 percent range. Given all the cannabidiol hype, placebo rates might be much higher in these highly anticipated studies."
GW Pharmaceuticals received orphan drug designation for Epidiolex from the FDA, which grants a company seven years of patent exclusivity as opposed to the standard five-year period, and already has started giving the drug to patients who failed to respond to any other treatment for free through a compassionate use trial. The company estimates that about 93,200 children in the U.S. have severe forms of epilepsy and do not respond to current treatments.
© Copyright IBTimes 2022. All rights reserved.
FOLLOW MORE IBT NEWS ON THE BELOW CHANNELS