Medical Marijuana States: Florida Favors Legalizing Pot For Patients, Poll Shows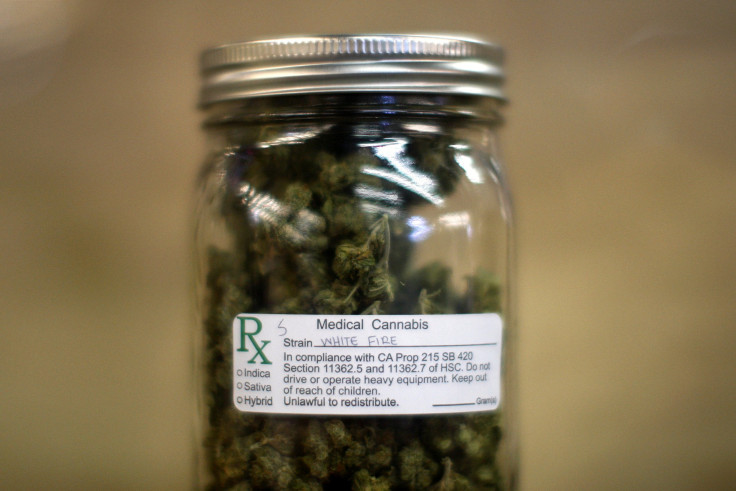 Recent polling shows overwhelming support among Florida voters for legalizing medical marijuana in the state. If the new numbers are any indication of how voters will behave in November, Florida is positioned to become the 24th state to allow pot use for patients.
The Quinnipiac University poll, the results of which were released Monday, found, overall, Florida voters support legalizing marijuana for medical use by a margin of 78 percent, with 88 percent in favor compared to 10 percent against such a law. Among the researchers' findings, the highest support, some 95 percent, came from people ages 18 to 29. The lowest support came from Republicans, among whom 80 percent said they favored medical marijuana legalization.
"Forget the stereotypes of stodgy old folks living out their golden years playing canasta and golf," Peter Brown, assistant director of the Quinnipiac University poll, said in a statement. "Almost nine- in-ten Floridians favor legalizing medical marijuana and a small majority says adults should be able to possess small amounts of the drug for recreational purposes. "
Florida's November ballot includes a referendum titled the Florida Right to Medical Marijuana Initiative, Amendment 2, which, if approved, would legalize medical marijuana for qualified patients or personal caregivers. It would also grant licensed physicians impunity from criminal or civil liability for prescribing marijuana to a person with a "debilitating medical condition," which the measure defines broadly as "conditions for which a physician believes that the medical use of marijuana would likely outweigh the potential health risks for a patient."
The proposal will need a 60 percent vote to pass. If voters approve the measure, the Florida Department of Health would be charged with regulating the medical marijuana industry. That would include the issuing of patient ID cards and setting limits for how much patients can carry.
Other states with pending legislation or ballot measures in favor of medical marijuana are Ohio and Pennsylvania.
Despite Florida voters' widespread support of marijuana legalization, November's ballot measure isn't without its detractors, among them is Republican Gov. Rick Scott. Even though he signed a bill in June that legalized low-grade cannabis for medical patients suffering from cancer or chronic seizures, Scott has stated he will oppose the Florida Right to Medical Marijuana Initiative in part because of the measure's broad language. Opponents say the amendment allows almost anyone to obtain a medical cannabis card.
"I've watched drug use. I've watched alcoholism," he said on the campaign trail in June. "I've seen how it affects families. I can't support that."
Tell us what you think:
© Copyright IBTimes 2023. All rights reserved.
FOLLOW MORE IBT NEWS ON THE BELOW CHANNELS