Mediterranean Diet Might Help Women Get Pregnant With IVF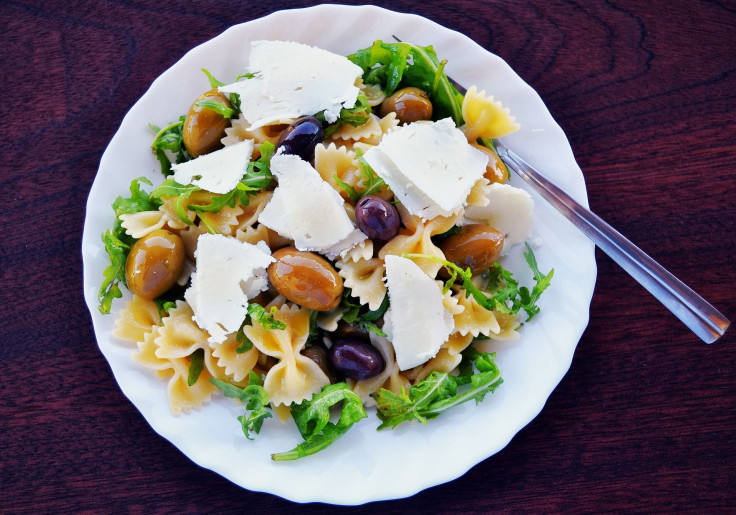 For young women who are having fertility issues, following a "Mediterranean diet" could be the key to getting pregnant.
A team of scientists found a connection between that diet style — which includes a lot of fruits, vegetables, nuts, whole grains and olive oil, and puts a stronger emphasis on fish than on red meat — and success with in vitro fertilization, the process by which embryos are implanted into a woman's uterus.
The association is based on a study of almost 250 Greek couples going through IVF and their diets. That paper, published in the journal Human Reproduction, showed that for the females younger than 35, the more closely the women's food intake aligned with a Mediterranean diet, the more likely she was to become pregnant from the IVF and give birth to a live child.
The women, none of whom were obese, had reported how much they ate of different food groups in the six months before their first fertility treatment. Researchers then scored their diets based on how close they were to what would be considered a Mediterranean-style diet.
As compared to the women in the study whose food was least aligned with a Mediterranean diet, the ones who were most aligned had nearly double the chance of getting pregnant and having a baby — almost half of them had a live birth compared to only about 27 percent of the women with the lowest scores.
That pattern was seen only in women between 22 and 34. According to the researchers, the women studied whose ages were between 35 and 41 did not have a similar pattern.
"The fact that in our study a favorable effect of the Mediterranean diet was evident only among women younger than 35 years doesn't mean that eating a healthy diet is not as important for older women," researcher Nikos Yiannakouris said in a statement from the journal publisher, the European Society of Human Reproduction and Embryology.
Rather, for the older set of women, other factors may be coming together to affect the success of their IVF that outweigh the environmental ones, such as hormonal differences.
With the younger set, every five additional points in their diet score — which ran from 0 to 55 — translated to a 2.7 times greater chance of having a baby, according to the study.
The researchers point to several different possible explanations of the diet's effect on IVF success, including the Mediterranean diet being high in antioxidants; moderating blood sugar levels; and preventing a high intake of red meat, which has previously been linked to IVF issues.
"Central to the effort … is the notion that it is a pattern characterized by high consumption of foods and food groups that have been positively associated with fertility and treatment outcomes, such as whole grains," according to the study.
But it's not clear what exact aspects of the diet are creating the association the researchers saw.
Although the study results only apply to women undergoing IVF, it is possible that future research may connect a Mediterranean diet and conception success in women who are getting pregnant naturally.
"Our findings suggest that MedDiet may affect key elements in the endometrial environment which have a positive influence on pregnancy maintenance … and that its beneficial effect could be through increasing embryo survival," researcher Nikos Giannakouris told International Business Times. "So it is likely that it would also have a beneficial effect on women trying to conceive naturally, but this needs to be addressed in future studies."
© Copyright IBTimes 2023. All rights reserved.