Mediterranean Migrant Crisis 2015: Human Smuggling Into France, UK For Cash Leads To Arrests
Sandwiched between the aquamarine Mediterranean Sea and the snow-capped Alps mountains, the strip of land stretching from Nice, France, to the Principality of Monaco, to Liguria, Italy -- collectively known as the Riviera -- has long been known as a summer playground for the rich, complete with glitzy casinos, scenic beaches and five-star resorts. Due to recent economic and migratory trends, however, the Riviera is becoming famous for something else: Human smuggling.
As thousands of asylum-seekers continue to stream from war-torn regions of North Africa and the Middle East looking for work in Europe, an increasing number of ordinary French citizens have been helping smuggle them from Italy to France or from France to England. While some smugglers have claimed they were simply trying to help migrants for humanitarian reasons, the vast majority have been sneaking them in return for economic gain. With a high level of unemployment and a surge of illegal immigration in France, desperate individuals and organized career criminals alike have found a lucrative niche amid the clandestine chaos.
Most recently, border police in Nice stopped a French man Tuesday when he attempted to cross into France with nine migrants hidden in the back of his Audi. The would-be smuggler told police he was helping the Afghan and Pakistani migrants attain a better life for themselves in earnest, but the migrants said he charged them between 50 to 100 euros each. That instance was far from an isolated case. Over the past several months, French police have stopped at least 100 human smugglers, most of them French and Italian, with migrants hiding in their cars or vans. As related arrests increase, local officials believe they are symptomatic of a much more widespread phenomenon.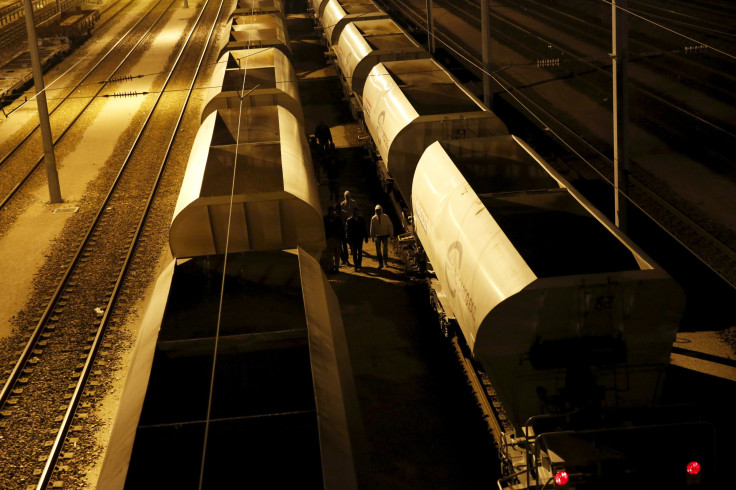 The migrants are often asylum-seekers who entered southern Europe because of its geographic proximity, with two of the main points where smuggling typically occurs being on the Riviera between Italy and France, and in the town of Calais, France, the port that leads to England. The U.K. is the final destination for many migrants who imagine it as the idyllic land of milk and honey, where the job market regulations are looser and the economy is stronger than in continental Europe.
The profile of smugglers in France spans the spectrum from isolated individuals to "real industries" run by organized career criminals, said Francois-Xavier Lauch, the press agent for the local government in the Maritime Alps region of France that includes Nice. Some of the more organized smugglers have taken the opportunity to make a large amount of money, charging up to 2,000 euros for the distance of just a few kilometers.
While smuggling humans, or any contraband, from one country to another is illegal, it should not be confused with human trafficking, which is the practice of taking someone across a border with the intention of exploiting them for slave labor or prostitution. The situation in France has reportedly been limited to smuggling, with no evidence of rape or beatings carried out by smugglers.
Some authorities have suggested that the surge in smuggling is due to a limping French economy that has struggled to recover from the recession in 2008. The unemployment rate in France was at about 10.6 percent in March this year, more than twice as much as in Germany, according to Europe's statistics agency, Eurostat.
To those who have said that the rise in French smugglers is due to high unemployment rates, Lauch was quick to point out that there is no excuse for the illicit behavior. "It is a crime like any other," Lauch said.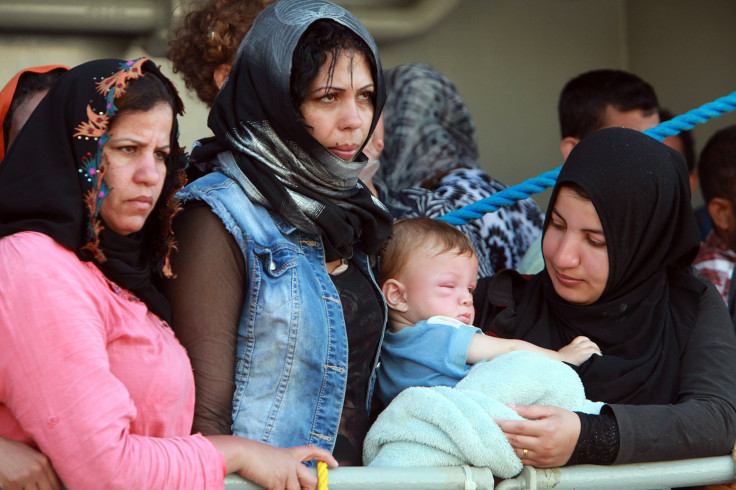 Not all of the smugglers have been career criminals taking advantage of an unfortunate situation to fill their pockets. Some were students or small business owners who have fallen on hard times and said they had been left with no other point of economic recourse, according to a report in the French newspaper, the Local.
Two of the most at risk populations for unemployment in France are recent graduates and people 55 or older, said Jacques Amar, a professor specializing in employment law at the University of Dauphine in Paris, who emphasized how especially tough the economic outlook was for those who had just completed their educations. "[Young French people] will never own businesses," Amar said in a phone interview.
Those who are hired are often given only short-term contracts, providing them with almost no job security. Likewise, employers don't want to hire people over 55 because with the retirement age in France at 65 and high pensions required by the socialist government, older employees are simply perceived as not being sound corporate investments.
French Unemployment Rate Over Time | FindTheData
Whether smugglers are driven by desperation or greed, their numbers and numerous passages have become a major concern for border police in France, Italy, and the U.K. All demands for asylum and investigations into smuggling or human trafficking are meant to go through the national United Kingdom Home Office or its French counterpart, the ministry of the Interior, but with the situation as it is, local police have been picking up the slack.
"If someone jumps off a lorry in Northern Kent, it becomes a Kent police problem," said Richard Allen, a spokesman for the Kent Police Department in Rochester, U.K.
The border between France and England has been tightened in the past several weeks, leading many migrants to likely experience a "sense of urgency that you've got to [cross] now because in three months it will be more difficult and even impossible," said Demetrios Papademetriou, founder and director of the Migration Policy Institute, a non-profit think tank in Washington, D.C., that studies international migration patterns.
On the other side of the equation, for many people in France and England who may have never considered smuggling but have fallen on hard times, the thought of earning what can seem like easy money can certainly be appealing to good Samaritans despite the clear violation of the law, said Papademetriou.
"If someone comes up to you at a stop light and tells you his kids are already in the U.K. and offers you 300 euros to take him there, you might think 'I'm justified, I'm doing God's work, and 300 euros isn't so bad,'" said Papademetriou.
FOR FREE to continue reading
✔️ Unlock the full content of International Business Times UK for free
offer available for a limited time only
✔️ Easily manage your Newsletters subscriptions and save your favourite articles
✔️ No payment method required
Already have an account?
Log in
© Copyright IBTimes 2023. All rights reserved.