Meteor Showers, Eclipse: October Events To Watch The Skies For
KEY POINTS
The Orionids will peak on the evening of Oct. 20 to 21
The second partial solar eclipse of 2022 will occur on Oct. 25
While the eclipse will not be visible in the U.S., live footage will be available online
Get ready for a month of fun sky-watching. October is rife with events that star gazers will not want to miss.
The coming weeks are an excellent time to watch the skies for meteors, as activity has increased compared to September, according to the American Meteor Society (AMS). Even before the highly anticipated peak of the Orionid meteor shower arrives later in the month, people may start watching the skies this first week of October, with meteor activity coming from various sources.
Among these are the Draconids, which are expected to peak on Oct. 8 to 9, the last of the September Lyncids, the tau Cancrids, the more-recently-discovered October Camelopardalids, and even a few Orionids.
By Sunday, Oct. 9, it will be the turn of the Full Hunter's Moon to grace the skies. That evening, sky watchers may also look for Jupiter, which will be visible about 17 degrees above the east-southeastern horizon, and Saturn, about 30 degrees above the south-southeastern horizon, according to NASA.
The bright stars, Deneb and Vega will also make stunning appearances as the "brightest stars closest to overhead."
The Orionids will then peak in the evening of Oct. 20 to 21. During this time, sky watchers may catch about 20 meteors per hour. It would be ideal to plan ahead as the "best time to look" is said to be "a little before midnight" on Oct. 20 until the moonrise on Oct. 21 at 3:11 a.m., NASA said.
The moon will only be 21% full on the evening of the Orionids' peak, so its light won't be much of an interference, quite unlike the Draconids' peak. Remember that looking for meteors is best done from places that are far from light pollution, and ones that have a wide view of the sky.
"These meteors are called the Orionids because they appear to radiate out from near the constellation Orion," NASA explained. "The Orionids are caused by dust and debris from Halley's comet entering the Earth's atmosphere at 147,000 miles per hour (66 km/sec)."
On Oct. 25, just a few days shy of Halloween, sky watchers will have a chance to spot a partial solar eclipse, which will be the second one for 2022. This will be visible in parts of Africa, most of Europe, the Middle East and some parts of Asia.
NASA shared a graphic showing the path of the eclipse.
Though it won't be visible in the U.S., people can watch live streams of the event. For instance, the Royal Observatory Greenwich will share live footage of the eclipse, and so will TimeandDate.
Those who might miss it, or will perhaps get excited about another eclipse, need not worry because, according to NASA, a total lunar eclipse will follow just a few weeks later on Nov. 8.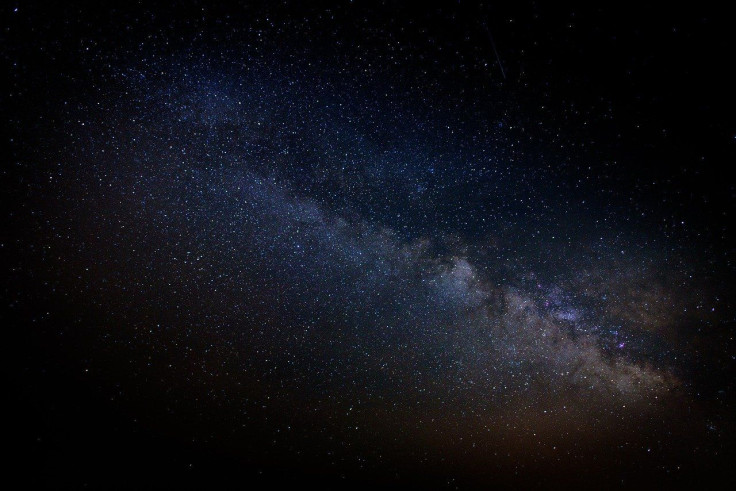 © Copyright IBTimes 2022. All rights reserved.
FOLLOW MORE IBT NEWS ON THE BELOW CHANNELS