Mexican drug violence fuelled by U.S. Guns: Congress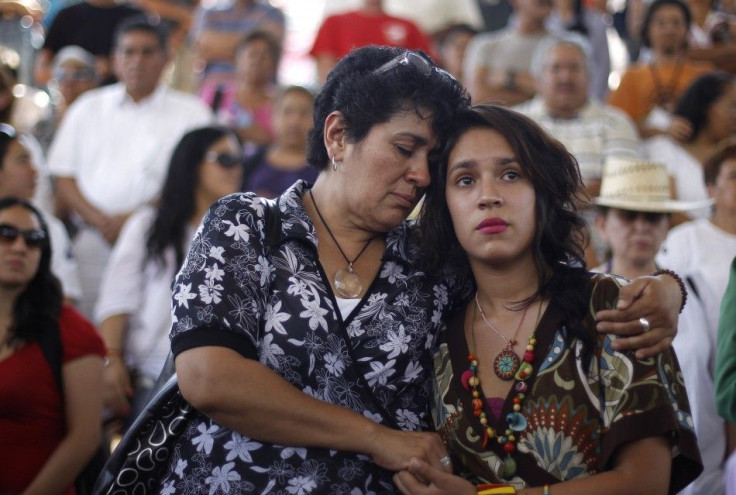 The spiraling gun violence in Mexico is largely fuelled by weapons produced in the U.S., according to a report from the U.S. Congress.
About 70 percent of guns and firearms recovered from crime scenes in Mexico in 2009 and 2010 came from north of the border, the report indicates.
Specifically, the report cites that of the 29.284 forearms recovered from Mexican crime scenes during those two years, an astounding 20,504 came from the U.S., citing data from the Bureau of Alcohol, Tobacco, Firearms and Explosives (ATF).
Called "Halting US Firearms Trafficking to Mexico" the report was authored by Democratic Senators Dianne Feinstein of California, Charles Schumer of New York and Sheldon Whitehouse of Rhode Island and blames American guns for Mexico's dangerous levels of violence.
Mexican drug gangs are purchasing not just handguns, but also US military-caliber weapons.
Congress has been virtually moribund while powerful Mexican drug trafficking organizations continue to gain unfettered access to military-style firearms coming from the United States, said Feinstein.
The U.S. Senators are therefore urging that the flow of weapons to Mexico be strictly limited or halted, something that Mexican officials have long requested.
Among the measures they are proposing: have Congress pass laws to require background checks for all firearms purchases; ask ATF to strengthen existing laws to ban the import of military-style weapons from Eastern Europe; require gun sellers to report multiple sales of all firearms; and expand the ATF's firearms tracing systems.
Schumer stated: this report confirms what many of us already know to be true ... it is still too easy for Mexican drug lords to get their hands on deadly military-grade weapons within our borders. We need to redouble our efforts to keep violent firearms out of the hands of these traffickers.
Whitehouse commented: This report outlines common sense measures that will help protect our border and our communities by keeping dangerous weapons out of the hands of Mexican gangs and drug cartels,
The report comes shortly after Mexico's President Felipe Calderon explicitly blamed US gun makers for thousands of killings in his country.
Why does this arms business continue? he pondered, according to reports.
I say it openly: it's because of the profit which the US arms industry makes."
Drug-related killings in Mexico have become practically routine, with no end in sight.
Since President Calderon launched a concerted offensive drug carters in December 2006, it is believed that at least 34,600 people have died in drug-connected violence in Mexico.
Alejandro Poire, spokesman for Mexican National Security spokesman told CNN earlier this year: It is clear that the availability of high-powered guns in the United States for Mexican criminals is hurting bilateral security. We would hope to see an overwhelming response from the United States government to prevent these guns from getting into Mexico.
© Copyright IBTimes 2023. All rights reserved.