Mexican Independence Day 2015: Facts, Foods, Traditions, History And Events To Celebrate El Grito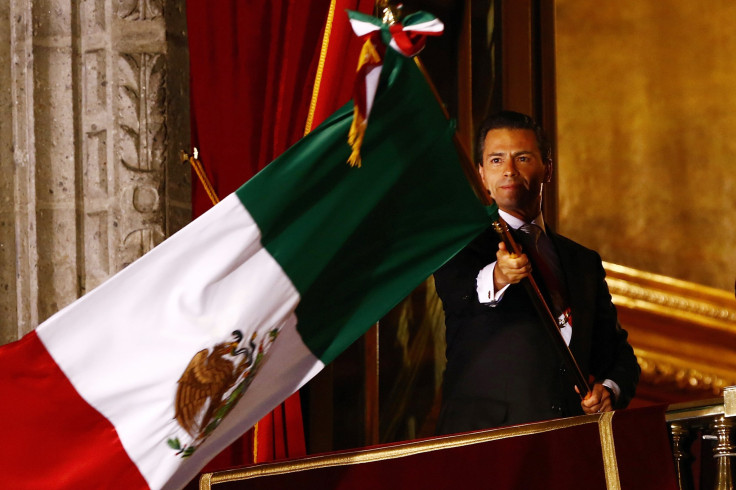 It is a common misconception in the U.S. that Cinco de Mayo, May 5, is Mexican Independence Day. But Sept. 16 is the real date of Mexican independence, which provides at least one more opportunity each year to celebrate Mexico. Here are the facts, foods, traditions and key to a proper celebration of Mexican Independence Day.
The origins of Mexican Independence Day date from 1810, when Miguel Hidalgo y Costilla, a priest in the small town of Dolores, issued El Grito de Dolores, or "the Cry of Dolores." Two years earlier, Napoleon's conquest of Spain presented Mexico, and the rest of Spain's American empire, with an opportunity to seek their independence from colonial rule, and Hidalgo helped with the plan to rise up against Spain, according to the Encyclopedia Britannica.
But when colonial officials learned of the plot, Hidalgo had to act quickly. In a scene that can be hard to imagine in the age of social media, on Sept. 16, Hidalgo rang the bell of the church in Dolores, delivered a rousing speech and called for everyone to take up arms against the Spaniards.
The large army that formed as a result was poorly trained but determined. Led by Hidalgo and Ignacio Allende, a former captain in the Spanish army, it won several battles along the way to Mexico City but was eventually defeated in January 1811. It wasn't until 10 years later, on Sept. 27, 1821, that Mexico finally won independence from Spain.
So Mexican Independence Day marks the start of the long war for independence, not the end. Cinco de Mayo, on the other hand, celebrates Mexico's victory in 1862 over French forces sent by Napoleon III.
So how does one celebrate Mexico Independence Day, which is also known simply as El Grito? With foods, parades, festivals, parties and, of course, bell-ringing. Make these authentic Mexican foods, from pork tamales to beef stew (for hangovers), or try these recipes for classic cocktails, like margaritas, and non-alcoholic drinks for your Mexican Independence-themed parties.
Every year at 11 p.m. on Sept. 15 in Mexico City, Mexico's president rings the bell of the National Palace. He then repeats a patriotic cry and shouts, "¡Viva México!" three times, according to the Latin Times, before waving the flag of Mexico. The next day, a national military parade takes place in Mexico City.
Many other cities also commemorate the day. In the U.S., Chicago held a parade Sunday to mark Mexican independence. This year, in Las Vegas, Spanish singer Enrique Iglesias and Mexican singer-songwriter Juan Gabriel will perform at events that feature everything from art to celebrated Mexican cuisine. Las Vegas is a highly popular destination for those celebrating Mexican Independence Day. Last year, more than 41.1 million tourists, including many Hispanics and Latin Americans, flocked there, Latino Fox News reported.
© Copyright IBTimes 2023. All rights reserved.