Mexican Monopoly: Carlos Slim's Telecom Empire Under Siege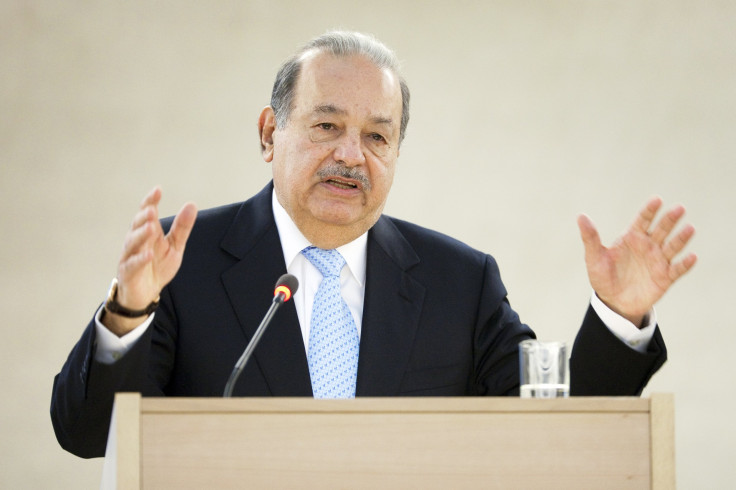 Mexico is cracking down on the business practices of the richest man in the world, telecom tycoon Carlos Slim Helu, whose Telmex phone company faces a lawsuit asserting that it charges bogus fees.
Telmex, a subsidiary of America Movil (NYSE:AMX), has cornered the market with 80 percent of Mexico's landline customers and drawn criticism for charging high rates, edging out competitors and obstructing regulatory measures through the court system.
According to the lawsuit, filed this week by Mexico's consumer protection agency, Telmex has been charging customers 10.40 pesos (85 cents) a month to keep their names unlisted in the phone directory, which goes against their constitutional right to privacy.
"That's why we are acting," said Rafael Ochoa, a senior prosecutor for the agency, the Los Angeles Times reported. "These are concepts they have no right to charge for, and it hurts consumers."
Some 14.5 million Mexicans are serviced by Telmex, though it is not clear yet how many were being charged the privacy fee.
The legal action against Telmex was filed under a relatively new law that allows the government to represent the interests of multiple parties under a so-called "collective action," and marks a broader effort by the government to break up Slim's monopoly of the telecommunications sector.
Slim, whose net worth is estimated at $73 billion, also dominates the mobile phone market through his company Telcel, another America Movil subsidiary, which accounts for 70 percent of Mexico's wireless customers.
In a lawsuit filed last month, Mexico's consumer protection agency took legal action against Telcel over its failure to reimburse customers for a recent wave of service outages.
The Organization for Economic Cooperation and Development, of which Mexico is a member state, has consistently criticized Slim's monopoly over the telecom industry, arguing that it has compromised service and cost Mexico billions in potential revenue.
According to the 2012 OECD report, the lack of competition in the telecom sector cost Mexico $129.2 billion between 2005 and 2009, or 1.8 percent of GDP every year.
"This estimate reflects the opportunity costs of the lack of competition in Mexico," the OECD said in a statement.
"[I]t is based on an analysis of the economic loss that Mexicans have suffered as a result of paying higher prices than they would have paid in a more competitive market, and taking into account the loss suffered by potential users who were deterred by high prices from subscribing to telecommunications services in Mexico," it added.
© Copyright IBTimes 2023. All rights reserved.