Mexican President Says He's Beaten Covid
Mexican President Andres Manuel Lopez Obrador said Monday that he had overcome the coronavirus as he resumed his daily news conference after more than two weeks in isolation.
The left-wing populist, who has a history of heart problems and hypertension, revealed that he had been treated with antiviral and anti-inflammatory drugs.
"I thank all Mexicans, men and women, who worried about my illness because of my Covid infection. Fortunately I got through it," said the 67-year-old, who as usual wore no mask.
"We are back on our feet and fighting," he told reporters gathered at the National Palace, where according to his government he had continued to perform his duties while in isolation.
Lopez Obrador, who announced on January 24 that he was undergoing treatment for Covid-19, said that he had experienced body aches and a slight fever.
"They began to give me an antiviral drug from Monday (January 25) and anti-inflammatory medication and fortunately it gave good results," he said.
Last Thursday Lopez Obrador announced that he had tested negative for Covid-19 in a rapid antigen test and was awaiting further results to confirm he no longer had the virus.
Mexico has officially registered around 1.9 million coronavirus cases and more than 166,000 deaths, one of the world's highest fatality tolls.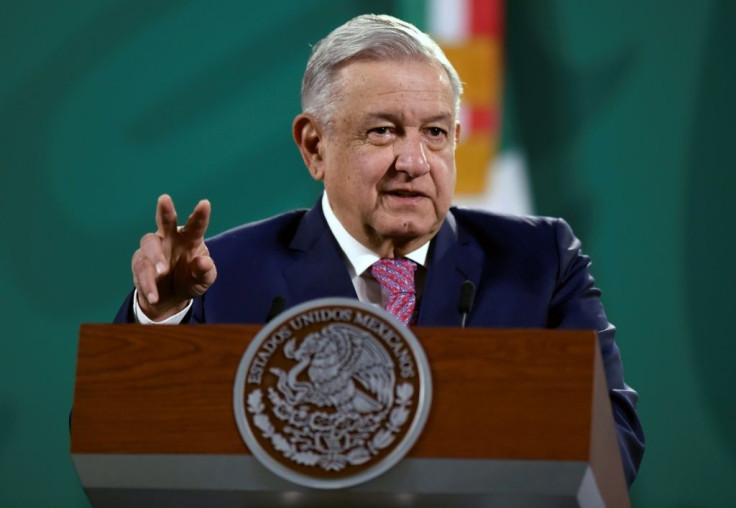 Lopez Obrador has worn a mask only on rare occasions and has continued his cross-country tours during the pandemic.
He was accused of downplaying the risks of the virus early in the crisis and for being slow to impose a lockdown, but he still enjoys solid approval ratings.
Asked if he would now use a mask, he told journalists: "No, no. Besides, according to what the doctors say, I'm no longer contagious."
The country began mass immunization on December 24, starting with frontline health workers, but like many nations is facing the challenge of limited vaccine supplies.
Lopez Obrador has said that he will wait his turn to be vaccinated along with other people in his age group.
New infections and deaths set daily records in January, overwhelming hospitals, particularly in Mexico City.
Lopez Obrador said that he sympathized with "those who have lost their lives due to this terrible pandemic and those who suffer from being hospitalized for a long time."
He joins other world leaders who have overcome the virus, including former US president Donald Trump, Brazilian President Jair Bolsonaro, British Prime Minister Boris Johnson and French President Emmanuel Macron.
© Copyright AFP 2022. All rights reserved.
FOLLOW MORE IBT NEWS ON THE BELOW CHANNELS