Mexico, US Likely 'Hours' Away From NAFTA Agreement
WASHINGTON - U.S. and Mexican trade negotiators are "hours" away from squaring away bilateral differences on the North American Free Trade Agreement (NAFTA) but work with Canada is likely to stretch into September, a top Mexican official said on Sunday.
Mexican Economy Minister Ildefonso Guajardo told reporters that work with Canada, which has sat out the latest phase of NAFTA talks, would take at least a week, though he was optimistic Mexico and the United States were close to agreement.
"I would say that we're practically in the final hours of this negotiation," he told reporters as he entered talks at the offices of U.S. Trade Representative (USTR) Robert Lighthizer.
After the talks broke for lunch a couple of hours later, Guajardo said he could not declare victory yet.
The Mexico-U.S. discussions have focused on crafting new rules for the automotive industry, which U.S. President Donald Trump has put at the heart of his drive to rework the 24-year-old pact he says has been a "disaster" for American workers.
The two sides have been gradually nearing a common position, and one source close to the negotiations said at the weekend there was now "little" separating the two on autos.
Industry sources say they are close to agreeing on raising the regional automotive content threshold for tariff-free access under NAFTA to around 75 percent from 62.5 percent.
Still, the Trump administration has been seeking to impose a cap on Mexican car and SUV exports to the United States that could be sent duty-free or at a 2.5 percent tariff, complicating the auto talks, three people with knowledge of the matter said.
Two automakers say the proposal aims to set a cap of about 2 million cars and SUV exports from Mexico to the United States, up from some 1.77 million exported in 2017, excluding pickup trucks. Including pickups, Mexico exported more than 2.3 million vehicles to the United States last year.
Mexico's economy ministry declined to comment. A USTR representative did not immediately respond to a request for comment.
Trump said on Saturday that Washington could reach agreement with Mexico "soon" as the chief trade negotiator of Mexico's incoming president signaled possible solutions to energy rules and a contentious U.S. "sunset clause" demand.
Since Mexico's July 1 presidential election, the bilateral talks have been complicated by divisions between the incoming and outgoing Mexican administrations over energy policy.
The team of leftist Mexican President-elect Andres Manuel Lopez Obrador has resisted enshrining the 2013-14 opening of the oil and gas sector enacted by outgoing President Enrique Pena Nieto in the new NAFTA, people close to the talks say.
Long skeptical of foreign companies entering the Mexican oil industry, Lopez Obrador opposed Pena Nieto's energy reform.
Jesus Seade, the incoming Mexican government's chief NAFTA negotiator, said the issue had been "ironed out" at the NAFTA talks, without going into detail. He said this week it was not a "substantive" matter and that Lopez Obrador's team had wanted to check the terms were consistent with the Mexican constitution.
If three-way talks run into September, final approval of the deal in Mexico will likely pass to Lopez Obrador, because under fast track authority, the U.S. Congress needs 90 days' notice to vote on a new NAFTA once the renegotiation is finished.
Lopez Obrador is due to take office on Dec. 1.
Canadian Foreign Minister Chrystia Freeland said on Friday her government's return to the talks would depend on how quickly the United States and Mexico could resolve their differences.
Reuters
Reporting by Sharay Angulo; Additional reporting by David Shephardson and Dave Graham; Editing by Dave Graham, Lisa Shumaker and Chris Reese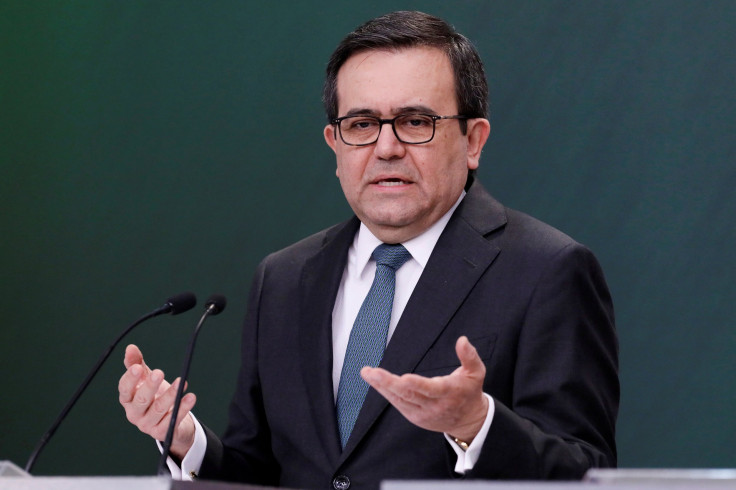 © Copyright Thomson Reuters 2023. All rights reserved.
FOLLOW MORE IBT NEWS ON THE BELOW CHANNELS