MH370 Flight Update: Missing Plane Debris Could Be Further North, Report Says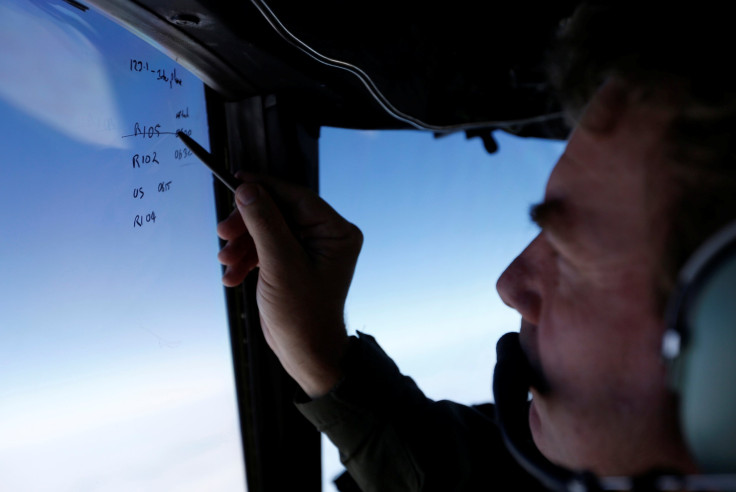 After more than two and a half years of searching, authorities are still unsure about a major question: where is Malaysia Airlines flight MH370?
A group of scientists in Italy said that the remains from the fateful flight could be 500 kilometers north of the current search area, the BBC reported Wednesday. The scientist's assessment is based on computer modeling that has analyzed recovered debris as well as weather and ocean condition data.
"Our result is the first to calculate the movement of the debris that best agrees with all five of the currently confirmed discoveries. This should make it the most accurate prediction," said Eric Jansen, a researcher at the Euro-Mediterranean Center on Climate Change in Italy and lead author of the study.
The scientists concluded that the main wreckage from the plane is likely in the large search area between 28°S and 35°S. The current search area is between 32°S and 35°S. The team suggested it would be worth extending the search for the missing aircraft further north.
Conspiracy theories have abounded since the aircraft's disappearance. A report in New York Magazine suggested that the pilot of the Boeing 777 had crashed the aircraft in order to commit suicide, citing leaked FBI documents that showed a similar course on pilot Zaharie Ahmad Shah's home flight simulator.
"He's been a scapegoat from the beginning. This latest accusation? Oh my God. Heaven forbid," said Shah's sister Sakinab Shah speaking with CNN.
The news of debris further north comes as authorities prepare to halt their search for the missing aircraft in the coming weeks. Authorities decided that unless "new credible evidence" emerges, they would halt their search after they have completed the search of a 120,000 square kilometer area.
Flight MH370 disappeared March 8, 2014 over the Indian Ocean. The aircraft was flying from Kuala Lumpur to Beijing with 239 people onboard. Australia, China and Malaysia have all financially contributed to the search for the aircraft. Australia has spent more than $67 million in the search effort.
"The disappearance of flight MH370 is probably one of the most bizarre events in modern history. It is important to understand what happened, not only for all the people directly involved, but also for the safety of aviation in general," the scientists said.
© Copyright IBTimes 2023. All rights reserved.