MH370 Update: Cambodia Jungle Ground Search Planned To Find Missing Plane
A search team will scour an area of a Cambodian jungle pinpointed by an aviation expert believed to be the location where missing Malaysia Airlines Flight MH370's wreckage could be found. Ian Wilson claimed he located the Boeing 777-200 on Google Maps and would conduct a helicopter search to confirm his finding.
However, it was later decided a ground search will be carried out as a helicopter search over the mountainous area west of Phnom Penh would be "useless."
The British video producer believes he solved the mystery behind the disappearance of Flight MH370 by locating the wreckage of the plane. According to the Daily Star, Wilson will be dropped three miles from where he claims to have spotted the plane online. He will most likely reach the location by end of October.
"Flying over in a helicopter is virtually useless...It requires human insertion to the ground via a jungle penetration from above," Wilson – a private investigator and founder of Unicorn Aerospace – told Daily Star. "Flying 'over' a deep jungle growth forest to look for an aircraft that could have been on the ground for over four years is virtually useless because of the thick vegetation that will have grown all around and over the aircraft making it impossible to see from the air."
He added: "I know this from first hand experience of having investigated aircraft and helicopter crash sites in tropical growth forest regions in the past... Google must confirm the authenticity of the image and the coordinates immediately, provided the image is deemed as authentic."
Aviation experts who used a helicopter to search the Cambodian jungle to locate the plane's wreckage at Wilson's spot said they didn't find anything. However, they added, cloud cover and the wrong co-ordinates could be to blame.
Helicopters Cambodia head, named Kevin, told Daily Star that Wilson would be dropped around three miles from the site as the spot is too thick.
"If someone comes along, I'll take anyone there... You'd have to walk from around three miles. We can drop him off or land anywhere, but he's really got to sit down and plan the whole thing," Kevin said. "It's not as simple as dropping off and just heading into the jungle, it's pretty thick in there."
Flight MH370 went missing March 8, 2014, with 239 people on board while flying from Kuala Lumpur to Beijing. Despite several search efforts in a remote part of the southern Indian Ocean, the plane has not been found. The mystery behind what happened to the jetliner continues as families of those on board the plane wait for answers even after more than four years of its disappearance.
In July, Malaysia released a full report detailing the investigation into the plane's disappearance. Investigators wrote in the report they were unable to determine what happened to the Malaysia Airlines plane. However, the report claimed Flight MH370 deviated from its path not because of anomalies in the mechanical system or under autopilot but under manual control. It added investigators have not ruled out the possibility of a hijack.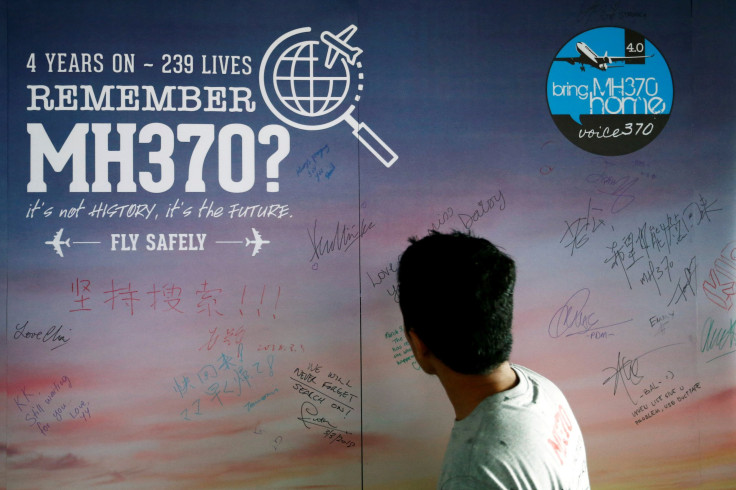 © Copyright IBTimes 2023. All rights reserved.