Michael Beasley Lawsuit: Improper Benefits Commonplace, Say Experts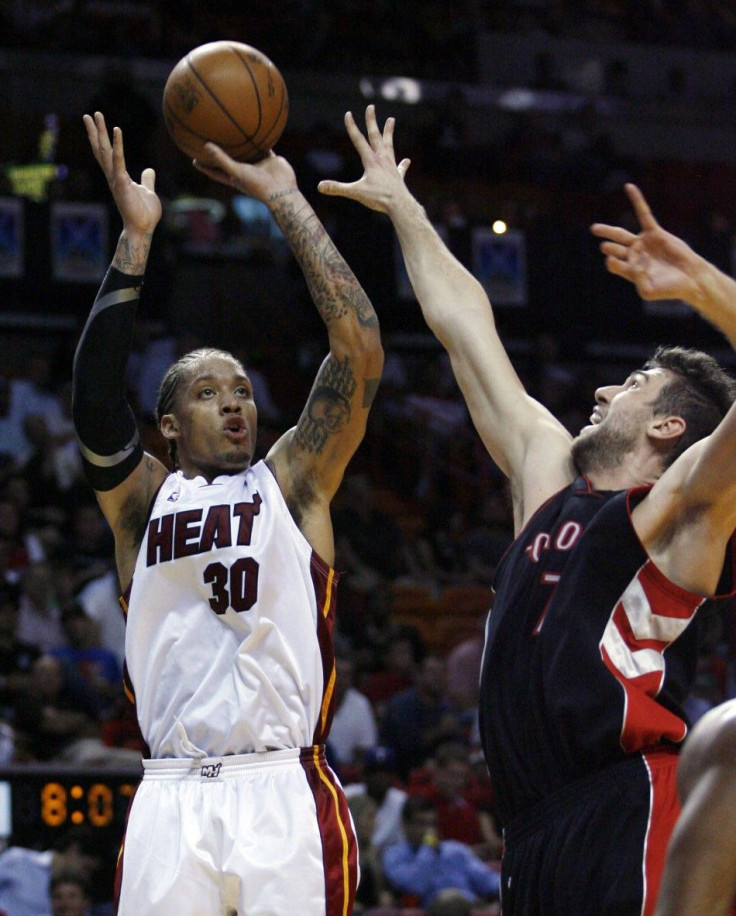 A new lawsuit by NBA player Michael Beasley alleges that an agent offered him improper benefits while he played college basketball at Kansas State.
The lawsuit, first reported on by The Washington Post, says that Bell Sports Inc. president Joel Bell bankrolled Curtis Malone's DC Assault AAU program in order for Malone to steer the highly-regarded player to Bell when it came time to sign with an agent.
The lawsuit -- a countersuit to Bell's lawsuit that Beasley fired him to avoid paying a commission -- alleges that Beasley's mother, Fatima Smith, was provided money to influence Beasley on certain decisions. It alleges that she was first given money to join her son on AAU road trips, but soon she was having car payments made for her.
In June 2007, a man whom Malone had introduced to Smith - but whom the suit does not name - paid for Smith's moving expenses to Kansas and made a lump-sum payment to cover the first six months of her rent while she was there, the Washington Post reported on Wednesday.
Beasley played for Malone's DC Assault program during high school before playing a single season at Kansas State. Beasley, considered by many to be a top basketball recruit in high school, had initially committed to UNC-Charlotte before reneging on his commitment and signing with Kansas State instead.
The common denominator between UNC-Charlotte and Kansas State? Former Assault coach Dalonte Hill.
Beasley first committed to Charlotte when Hill was an assistant under head coach Bobby Lutz, but reneged once Hill left for Kansas State. Hill, currently an assistant coach at Maryland, denied knowledge of any improper benefits.
No, Fatima had a full-time job, Hill said. It was not like she moved to Kansas and stopped working. She continued to work. She had a family, so I never assumed. She didn't buy a house. She rented a house, which later some kids rented. So I didn't think it was extra. Normal living.
Instead Hill says that it was his closeness with Beasley that led to the top basketball player deciding to follow him seemingly wherever he went. Hill admitted in a summer interview with the Post that Beasley likely would have went to Maryland had former head coach Gary Williams hired him.
This type of agent to runner to high profile high school athlete relationship is commonplace in college basketball, according to Yahoo Sports' Dan Wetzel.
Agents routinely donate money to AAU programs, which are often set up as non-profits, in order to get an early foothold and future talent, Wetzel wrote. College coaches often use professional sports agents to assist in the recruiting process.
ESPN recruiting analyst Dave Telep recently penned a piece entitled, The Guide to Dirty Recruiting, which hit on many of the issues that Beasley's lawsuit address. Telep wrote that one of the biggest issues facing the NCAA is the influence of agents and runners -- similar to Bell and Malone in this instance. Telep remarked on hearing stories about agents paying for cellphones, Beats by Dr. Dre headphones, car bills and more to secure a player's rights.
More importantly, Telep writes that even if a school claims to be unaware of an agent's influence, the school is still complicit.
To think that the head coach or at the very least his assistants don't know the circumstances would be too naïve, Telep wrote. Other coaches will point out these instances to me, and if those coaches know, and I know, then surely the coaches of the team pursuing the player know there's an outside influence.
Still, they will pursue him. In the process, they'll want to try to establish plausible deniability to show they weren't part of the deal with the agent and didn't cheat to land the player.
© Copyright IBTimes 2023. All rights reserved.