Michael Travis Leake Doesn't Know 'What I Am Accused Of' As Russia Detains Him Over Drugs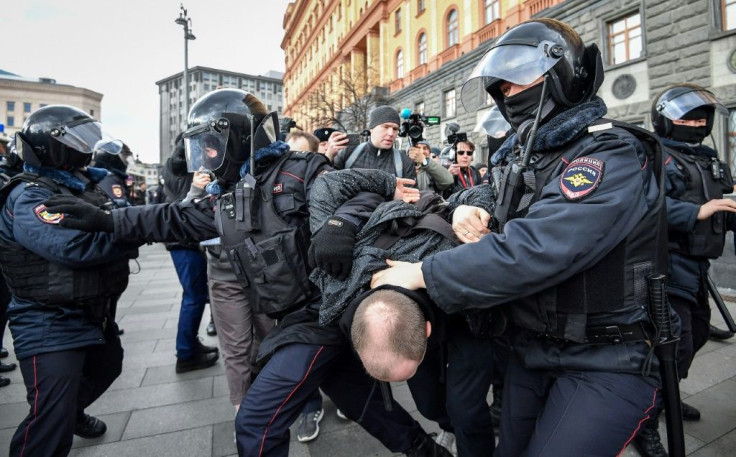 KEY POINTS
U.S. citizen Michael Travis Leake claimed innocence after he was arrested in a drug raid
The U.S. State Department confirmed Leake's arrest after U.S. embassy officials attended his arraignment
Leake was interviewed in Anthony Bourdain's "Parts Unknown" show in 2014
An American citizen who lived in Moscow, Russia, for nearly a decade was arrested by Russian authorities this week on drug charges.
The man, identified by CNN as Michael Travis Leake, was arrested along with his friend, Valeria Grobanyuk, in a drug raid, The Guardian reported.
In a video published by Russian state media, Leake, a musician and former paratrooper, claimed he is innocent and "[doesn't] understand why I'm here."
"I do not admit my guilt," Leake reportedly told Russian authorities. "I do not believe that I could have done what I am accused of, because I do not know what I am accused of."
Moscow's courts of general jurisdiction released a statement through the Telegram messaging app about Leake's arrest, saying he was detained Saturday after "the Khamovniki District Court of Moscow took a preventive measure against an American citizen."
"The former paratrooper and musician is accused of engaging in the narcotics business through attracting young people," the Moscow court said, according to CNN.
Russian authorities added that the detained U.S. citizen appeared at the Khamovniki District Court of Moscow Saturday and will remain in custody until Aug. 6.
On Sunday, the U.S. State Department confirmed Leake's detention in Russia. Its spokesperson told CNN that U.S. embassy officials attended Leake's arraignment Saturday and that it was monitoring his case closely.
Glenda Garcia, Leake's mother, told CNN that she is worried about her son's safety since she has not heard from U.S. officials regarding his current status in Russia and whether or not he has an attorney.
Garcia said she last spoke with Leake on Mother's Day, noting they typically talk every few weeks.
Leake's mother added she knew her son was in a band while residing in Russia.
Leake was the frontman of a band called Lovi Nochi, or Seize the Night, according to The Guardian.
Last year, Leake took to Facebook to calm his relatives who were worried about him staying in Russia after the country's president, Vladimir Putin, launched the invasion of Ukraine.
In his subsequent Facebook posts, Leake complained about foreign companies leaving Russia as Western-imposed sanctions began to hit the country.
Leake was also featured in an episode of Anthony Bourdain's "Parts Unknown" in Moscow and St. Petersburg in 2014.
Bourdain chose Leake to participate in his show, where the military veteran discussed his frustrations with censorship and an incident involving his band and MTV.
Darya Tarasova, who had produced the episode featuring Leake, said his "band wasn't that famous but Travis and his friends had been very vocal about the freedom of speech and state oppression in Russia. Bourdain really liked that interview."
Tarasova said she last spoke with Leake in 2018, adding that she was surprised he decided to stay in Russia after the war in Ukraine started.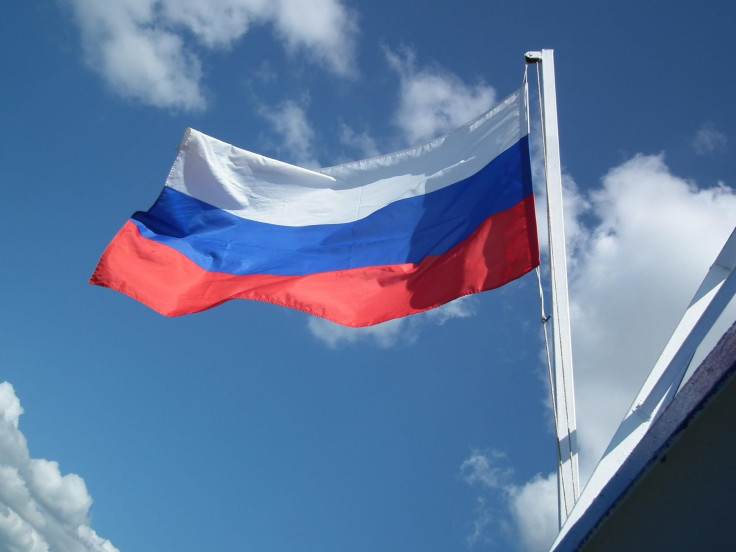 © Copyright IBTimes 2023. All rights reserved.