Michael Vick Injury: Suffered Broken Ribs in Loss to Cardinals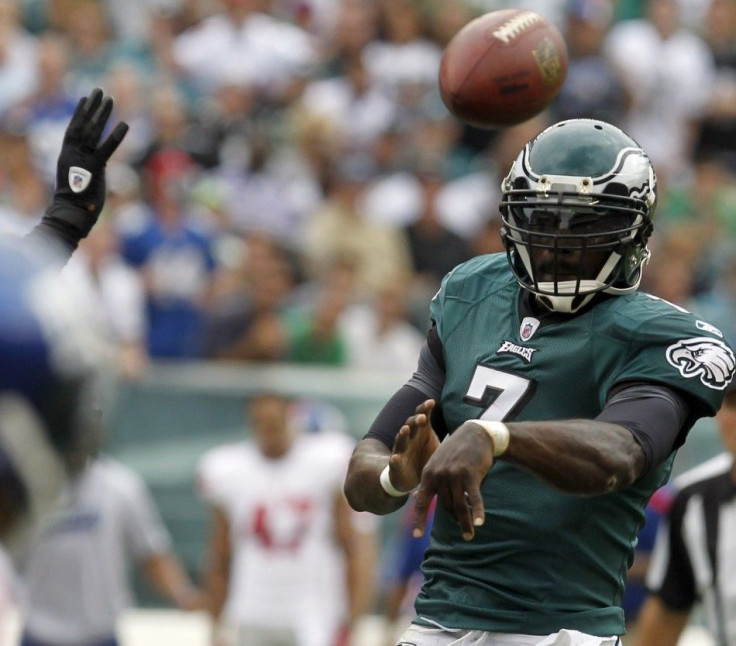 Philadelphia Eagles quarterback Michael Vick suffered broken ribs in the team's 21-17 loss to the Arizona Cardinals on Sunday.
Vick suffered the injury on the second play of the game, according to coach Andy Reid, and it's uncertain whether he will be able to play against the New York Giants on Sunday.
Reid told reporters on Monday that Vick didn't tell anyone about the injury during the game and called him a tough nut. Reid thought that injury could have had an impact on Vick's poor play, which resulted in two interceptions and zero touchdowns.
I was inaccurate today and never really got comfortable Vick said after the game. I'm very hard on myself and that just can't happen.
If Vick is unable to play against the Giants, the Eagles will likely turn to backup Vince Young. Young, who joined the Eagles from the Titans this off-season, has only attempted one pass this season and it resulted in an interception.
The Eagles are in desperate need for a win against the Giants after dropping another winnable game to drop to 3-6 on the season. Philadelphia currently sits in third place in the NFC East, but is three games behind the first-place Giants.
© Copyright IBTimes 2023. All rights reserved.