Michigan Airport Stabbing: Canadian Charged With Terrorism For Injuring Police Officer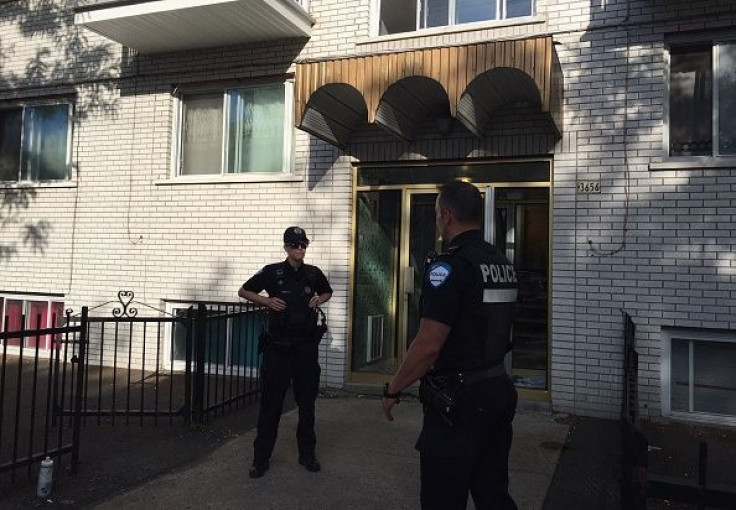 A Canadian man accused of stabbing a police officer at Bishop International Airport in Flint, Michigan, last year was indicted by the United States grand jury with an additional terrorism charge Wednesday. The prosecutors in the case said Amor M. Ftouhi, 50, of Quebec, was accused of "committing an act of terrorism transcending national boundaries."
Previously he was charged with committing an act of violence at an airport.
Ftouhi stabbed a uniformed police officer Lt. Jeff Neville, who was with the Bishop Airport Authority, in the neck on June 20, 2017. The attack prompted an evacuation and led to the shutdown of the airport. Neville survived the incident.
According to the indictment statement, before plunging the knife into Neville's neck, Ftouhi yelled "Allah Akbar," meaning "God is great," and referenced killings in Syria, Iraq and Afghanistan.
After he was stabbed, Neville reportedly tried to fight off his attacker before other officers jumped in to help. Following the attack, the city was put on high alert. After his arrest, Ftouhi allegedly told law enforcement officials that he was a "soldier of Allah" and subscribed to the ideology of Al-Qaeda and Osama bin Laden, the indictment report stated.
At the time of the incident, Flint Mayor Karen Weaver said in a statement, "Several agencies are involved and working to ensure the situation is under control. However, at this time we are taking extra precautions just to be safe."
Last year when Ftouhi, a native of Tunisia and a resident of Canada, was arrested, the U.S. attorney in the Eastern District of Michigan charged him with committing an act of violence at an airport and interfering with security, which carries a maximum penalty of up to 20 years in prison. In January, Ftouhi's attorney asked the court to drop one of the two charges as they were the same and would make his client susceptible to double punishment.
However, evidence uncovered from Ftouhi's computer showed that he entered the country from Canada with the purpose of killing U.S. government personnel. According to the court records, prior to his arrival in Michigan, Ftouhi conducted extensive research on American gun laws. He reportedly came to Michigan with an intent to purchase a weapon. Ftouhi arrived in New York on June 16 before traveling to Flint. Upon being unsuccessful in his attempt to buy a gun, he bought a knife that was used to stab the officer.
Wednesday's additional charge of terrorism could carry a potential life sentence for Ftouhi if he is convicted.
According to Reuters, U.S. Attorney Matthew Schneider said in a statement, "This additional terrorism charge against Mr. Ftouhi shows we will — to the fullest extent of the law — vigorously prosecute terrorists who seek to harm the people of Michigan."
The hearing on the case is scheduled for June.
© Copyright IBTimes 2023. All rights reserved.