Abigail Hernandez's Parents Say Daughter 'Not A Terrorist,' Incapable Of Attacking School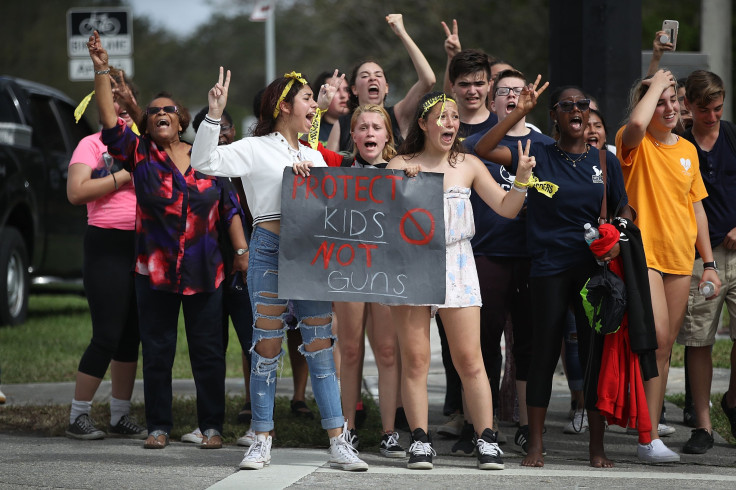 The parents of Abigail Hernandez — a 21-year-old student at Edison Tech High School who was allowed to stay in the United States under the Deferred Action for Childhood Arrivals (DACA) program — defended their daughter after she was arrested for making terrorist threats against a high school last week.
Hernandez was arrested on Feb. 20, a few days after she was accused of posting the message "I'm coming tomorrow morning and I'm going to shoot all of ya b----s" on the East High School's Facebook page. She is currently being remanded in Buffalo Federal Detention Center in Batavia and will be appearing for a court hearing Monday.
"She's not right mentally — she doesn't pick up what people say," Hernandez's mother, who asked not to be identified by name, told Democrat & Chronicle. "She's very dependent on me."
Hernandez's parents believe that Rochester Police Department (RPD) wrongly accused their daughter of posting the threatening Facebook message. They added that if Hernandez did post it, in reality she was incapable of making her way to East High School, let alone attack it.
"You put my daughter (in front of our house) and say to go to East (High), she doesn't know how," Hernandez's father, Torres, said. "She never fight in school; she gets a nice education. She always stay in my house. She's never out in the neighborhood."
Torres added he tried to visit his daughter in prison but wasn't allowed to do so. The prison guards told him he would be allowed to see his daughter only if she put the request down in writing but according to Torres, his daughter lacks the cognitive ability to do.
"My family can't sleep," he said. "You see her face on the news? She's scared. ... She (must be saying to herself), 'Oh man, what happened to me, what I did?' But she no do nothing wrong."
Hernandez is a former student of East High School, where she studied for three years before being shifted to Edison. According to her parents, the decision to change schools was because the latter offered a better special education program, which catered to Hernandez's specific needs.
Following the threat made against East High School in Feb. 16, the RPD temporarily took Hernandez in for questioning. The police returned after a few days to arrest her.
During their search of Hernandez's house, the police officials discovered a shotgun. However, Torres told the RPD that the weapon belonged to him and that his daughter did not have access to it.
Hernandez's mother said Sunday that she had raised her daughter to act properly at all times and respect law enforcement officials.
"I've always told her that if you do everything right, you won't have any trouble with the law," she said in Spanish. "She's not a terrorist. ... Now I'm very worried for her."
Hernandez's father works as a bus driver for 80 hours per week in two different companies and owns seven houses in northeast Rochester. Both her parents are green card holders and their two younger children are American citizens.
© Copyright IBTimes 2023. All rights reserved.