Microsoft Officially Finalizes Its Acquisition of Skype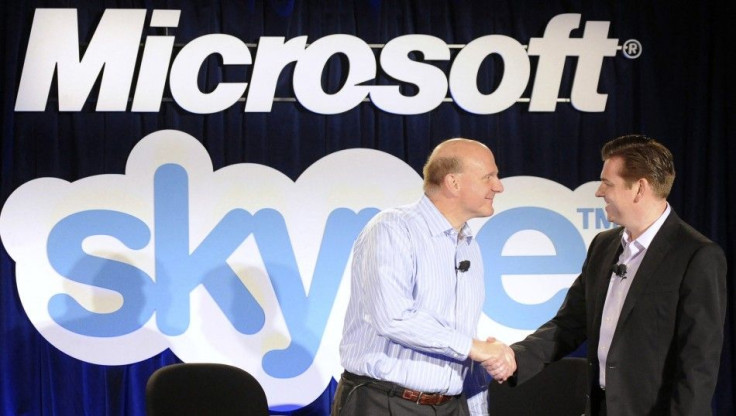 The Microsoft Corp. announced the closing of its $8.5 billion deal to acquire Skype Global on Thursday. The Redmond, Wash.-based company originally disclosed its definitive agreement to purchase the Internet communications company on May 10.
Microsoft and Skype will remain focused on their shared goal of connecting all people across all devices and accelerating both companies' efforts to transform real-time communications, Microsoft said in a statement.
Microsoft looks forward to working with the Skype team to create new ways for people to stay connected, company CEO Steve Ballmer said.
Skype is a phenomenal product and brand that is loved by hundreds of millions of people around the world, Ballmer added.
Skype CEO Tony Bates will assume the title of president of the Skype Division of Microsoft immediately, reporting directly to Ballmer. The Skype division will continue to offer its current products to millions of users globally. Eventually, Skype will be integrated into several Microsoft products as a fundamental way for people communicate online.
By bringing together the best of Microsoft and the best of Skype, we are committed to empowering consumers and businesses around the globe to connect in new ways, Bates said.
Founded in 2003, Skype was acquired by eBay in September 2005, and then bought by an investment group led by Silver Lake in November 2009. Skype has developed new products and recruited an outstanding senior management team, Microsoft said. The acquisition remains under review in a few countries, and it will be completed in those countries when such reviews are closed. The type of video chat integration that Microsoft is looking for would go a long way in competing against Google+ and Facebook.
Tell us in the comments section below if you think this a good deal for Microsoft or a bad one.
© Copyright IBTimes 2023. All rights reserved.