Migrant Dies During Protest Over Coronavirus Fear In Mexican Detention Center
KEY POINTS
The protest largely involved Honduran men and the one who died was a Guatemalan migrant
The 42-year-man died due to smoke inhalation after protesters burned mattresses asking for better sanitary conditions at the facility
At least 27 migrants escaped the facility during the disturbance
Migrants at an immigration detention center in Mexico descended into a sweeping protest against overcrowding and poor sanitary conditions at the facility which they said could easily expose them to the coronavirus. A Guatemalan migrant died and several others injured in the riot Tuesday.
At least 27 migrants escaped from the unidentified facility in the Gulf coast state of Tabasco during the incident, The Associated Press reported citing Mexico's National Immigration Institute, which supervises migration in the country. It said the disturbance largely involved Honduran men but the Guatemalan man, 42, died of smoke inhalation after the protesters burned mattresses as a sign of dissent. He was identified as Hector Rolando Barrientos Dardon.
The local migrant center in the Tabasco city of Tenosique said the riot erupted on Tuesday because migrants were tired of long periods of detention. It said they also feared a possible contraction of COVID-19 considering the unhygienic atmosphere in the camp.
The detention center, which has a capacity to house 72 migrants, said 14 others were injured as a result of the protest, some seriously.
"The Tenosique migration station was cleared and the migrants were transferred to other shelters," the authorities said. UN agencies said, in a joint statement, that UN personnel in Tenosique were facilitating the transfer of at least 42 asylum seekers to another shelter from the detention center.
Meanwhile, the National Immigration Institute rolled out guidelines on Tuesday for its administrative and operational staff aimed at preventing possible cases of COVID-19. As part of the measures, those over 65 years of age, disabled, pregnant or breastfeeding women, and those with chronic underlying health conditions were asked to work from home, adding that the measures will be applicable up to April 17. It also asked the staff to maintain a healthy distance between migrants in the procedural queues. The institute said it was taking additional sanitary measures to safeguard the integrity of its officials and the inmates.
The incident happened amid accusations that Mexican detention centers were woefully unprepared for a potential COVID-19 outbreak. Migrants there have long voiced doubts over the safety standards both in terms of health and in general. Amid rape, murders and several other unlawful activities, the coronavirus is yet another threat that they are facing while being stranded in the camps due to hardline U.S. immigration policies. Mexico as of Thursday reported 1,378 total cases with 37 deaths.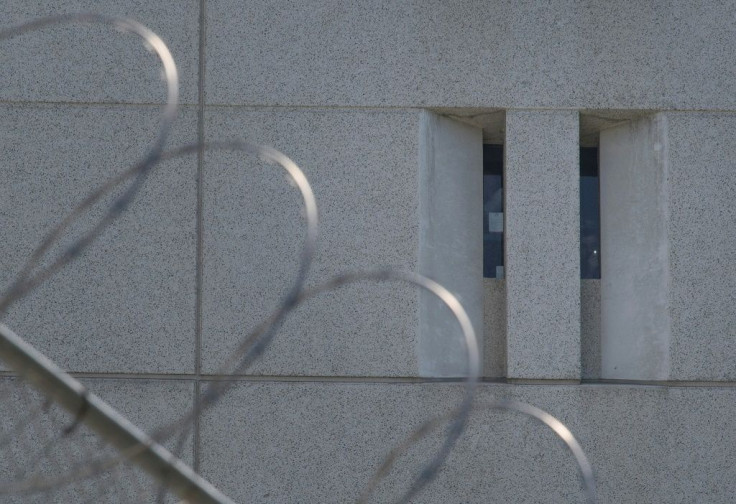 © Copyright IBTimes 2022. All rights reserved.
FOLLOW MORE IBT NEWS ON THE BELOW CHANNELS