Miguel Cotto Next Opponent: Top 2 Boxers Who Can Fight The Puerto Rican Star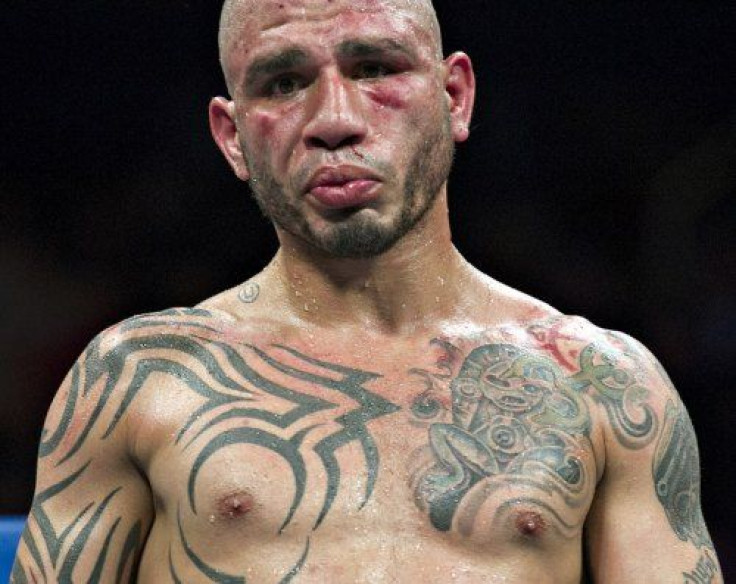 Miguel Cotto is still looking for an opponent in his next fight, and he appears to have plenty of options. Even though a bout with Floyd Mayweather in the first half of 2015 is out of the question, multiple boxers have made themselves candidates to take on the middleweight champ.
Amir Khan was looking to fight Mayweather or Pacquiao in a few months, and now that the sport's top stars are set to face each other, he's turned his attention to Cotto. Khan is looking to fight a big name, and he claims he wouldn't have a problem with moving up a weight class to take on Cotto.
Erislandy Lara has also thrown his hat in the ring, hoping to get a shot at the champ. In the summer, Cotto trainer Freddie Roach said it wouldn't make much sense for his boxer to fight Lara, but that hasn't stopped the Cuban from trying to land a match with the champ.
Timothy Bradley might be the most likely candidate to fight Cotto in the first half of this year. The former welterweight champ hasn't won since he beat Juan Manuel Marquez in October 2013, but he was defeated by Manny Pacquiao in April, and fought to a controversial draw with Diego Chaves in December.
FightHype.com reported earlier this month that Bradley and Cotto were likely to meet at Madison Square Garden on June 13, the day before the Puerto Rican Day parade. Cotto defeated Sergio Martinez at MSG on the eve of the parade last year, winning the middleweight title.
Cotto probably won't face Gennady Golovkin in his next fight, but he might have no choice but to meet the knockout specialist in 2015. Golovkin recently retained his WBA middleweight world title against Martin Murray, and the WBC is now ordering Cotto to agree to a unification bout.
"We have instructed Miguel that he must fight Gennady, as his mandatory challenger, next after his April fight, assuming of course that he wins," WBC president Mauricio Sulaiman said, via MailOnline.
Cotto's camp has indicated that the boxer doesn't have much interest in challenging Golovkin. If the middleweight champ does hold onto his title in his next fight, he says he won't be forced to take on anyone.
"No organization owns my career," Cotto told elnuevodia.com. "I will do what is best for me and what I want to do."
Brandon Rios has also been rumored to be a possible opponent for Cotto in June, and he might be the top candidate, after Bradley. The 28-year-old beat Mike Alvarado in his most recent fight.
© Copyright IBTimes 2023. All rights reserved.