Miguel Cotto vs. Canelo Alvarez 2015: How Much Money Will Each Boxer Make For Their Nov. 21 Fight?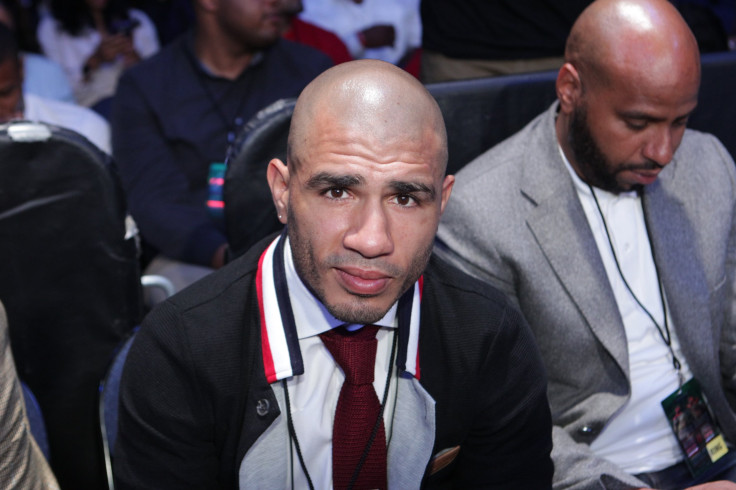 Miguel Cotto puts his middleweight championship on the line when he squares off against Canelo Alvarez at Mandalay Bay in Las Vegas on Nov. 21. Many consider the challenger to be the better boxer, with Alvarez the early favorite to win, but Cotto will end up making considerably more money for what will be the second-biggest fight of 2015.
ESPN Deportes reports that Cotto has been guaranteed a purse of at least $10 million, but his earnings won't stop there. The Puerto Rican boxer will make even more, depending upon sponsorships and pay-per-view sales, and he could end up getting close to $30 million for one night's work. Alvarez's potential earnings for the bout will be roughly $6.5 million.
Cotto vs. Alvarez won't come close to matching the revenue that Floyd Mayweather vs. Manny Pacquiao raked in on May 2, but it could become one of the highest-grossing fights of all time. Mayweather's unanimous decision win over Pacquiao cost $100 to purchase on PPV, generating 4.4 million buys that contributed to $600 million in total revenue.
It's expected that the PPV will cost $64.95. Both Cotto and Alvarez will take home their biggest earnings for a fight, as Oscar De La Hoya, Alvarez's promoter, has projected that the Nov. 21 bout will generate at least 1.5 million buys.
"It'll be the biggest all-action fight of the year," De La Hoya told The Los Angeles Times, adding, "It will be a lot less than Mayweather-Pacquiao for a far better fight."
The $10-million guarantee is a record for Cotto, whose previous high was set when he made a guaranteed $8 million to fight Mayweather. That May 2012 fight, which resulted in a unanimous decision victory for Mayweather, generated 1.4 million buys for $94 million in domestic PPV revenue.
Alvarez has never been guaranteed this much money for one fight, but it isn't likely that it will generate more PPV buys than his bout with Mayweather. Mexico's top boxing star lost to Mayweather two years ago in a fight that reached 2.2 million buys and set a record with $150 million in PPV revenue.
Neither Cotto nor Alvarez fought on PPV in their most recent fights. Alvarez made $3.5 million for his third-round knockout win over James Kirkland in May. A month later, Cotto beat Daniel Geale with a fourth-round TKO on HBO.
Mayweather set a record on May 2 by earning at least $220 million for his fight with Pacquiao. In the loss, Pacquiao made more than $100 million.
© Copyright IBTimes 2023. All rights reserved.