Mike Brown Shooting 2014: Recording Corroborates Police Officer's Version Of Events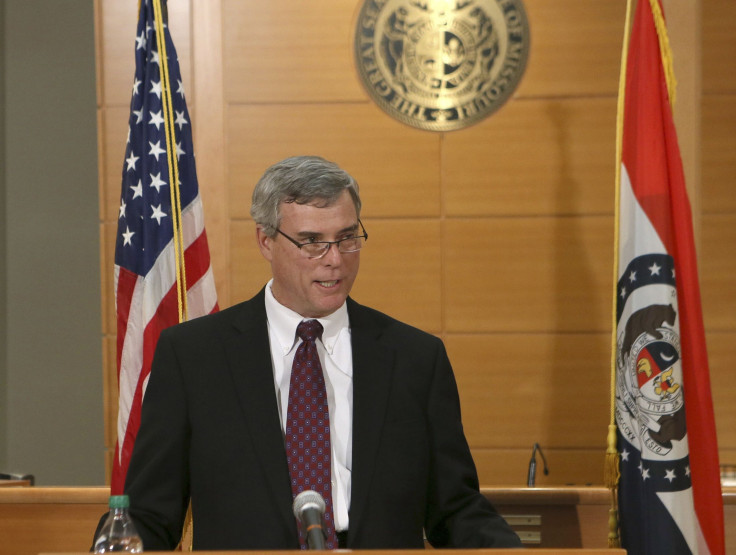 An audio tape considered by the St. Louis County grand jury that decided against indicting Ferguson Police Officer Darren Wilson for shooting Michael Brown provides powerful corroboration for Wilson's testimony, the Washington Post reported. The tape was not among the materials released in the document dump from the St. Louis County Prosecutor's Office in the wake of the grand jury decision Nov. 24.
Prosecutor Robert McCulloch said he had released everything still in his possession following the grand jury decision but some materials had been turned over to federal authorities. KSDK-TV, St. Louis, said McCulloch acknowledged several key documents were missing when the station queried his office.
Brown, 18, who was unarmed, was shot to death Aug. 9 following a scuffle with Wilson. The grand jury's decision not to indict Wilson touched off a wave of protests, some violent, across the nation.
Bloomberg News reported two gunshot salvos separated by 2 seconds can be heard on the tape, released Monday. The shots are in the background, captured by a person recording a message. Also released Monday were witness statements, police radio traffic and an autopsy report from the U.S. Armed Forces medical examiner.
KSDK-TV, St. Louis, said a transcript of a two-hour FBI interview Aug. 13 with Dorian Johnson, a friend of Brown's, was among the missing documents. KSDK said it has filed a Freedom of Information Act request for the federal government's full investigative file.
© Copyright IBTimes 2023. All rights reserved.