Mike Tomlin Salary: Steelers Coach Is 5th Highest Paid Coach In US
KEY POINTS
Mike Tomlin reportedly has a net worth of $16 million
His coaching career began in 1995
He is the youngest head coach to win the Super Bowl
Pittsburgh Steelers head coach Mike Tomlin is not only one of the top coaches in the NFL but also one of the wealthiest in the country.
Tomlin, 49, is currently tied with San Antonio Spurs coach Gregg Popovich at the fifth spot in the list of highest-paid coaches in U.S. sports, earning $11.5 million in annual salary, according to a Sportico report published in November 2021.
Fourteen NFL coaches, seven NBA coaches, three college football coaches and one college basketball coach made the list.
New England Patriots coach Bill Belichick ranked first with a salary of $18 million per year, while Seattle Seahawks' Pete Carroll and New Orleans Saints' Sean Payton, who are both paid $14 million in annual salary, came second.
Fourth on the list is Kansas City Chiefs' Andy Reid, who receives $12 million in annual salary.
Tomlin is also the fifth-highest-paid coach in the NFL, according to the outlet.
Tomlin, who is the first Black head coach to lead the Steelers and the 10th in NFL history, has a net worth of $16 million, according to Celebrity Net Worth.
While he played football in high school, Tomlin did not become a professional NFL player.
He began his coaching career in 1995 as wide receiver coach for Virginia Military Institute. Tomlin caught the attention of Arkansas State University, which hired him to coach the defensive backs. He spent two seasons there before moving on as a defensive back coach for the University of Cincinnati.
By 2000, he had become assistant coach for the Tampa Bay Buccaneers. In 2007, he landed his current role as the head coach for Pittsburgh Steelers.
Tomlin became the youngest head coach in NFL history to both coach in and win a Super Bowl when he led the Steelers to a 27-23 victory over the Arizona Cardinals in Super Bowl XLIII in 2009. He was aged 36 years and 323 days at the time.
In his 14 years as head coach of the Steelers, Tomlin has led Pittsburgh to seven American Football Conference North titles, most recently in 2020, and has guided the Steelers to the playoffs nine times, including two trips to the Super Bowl.
Tomlin has won at least five home games in each of his first 14 years, including seven out of eight regular-season home wins in 2020.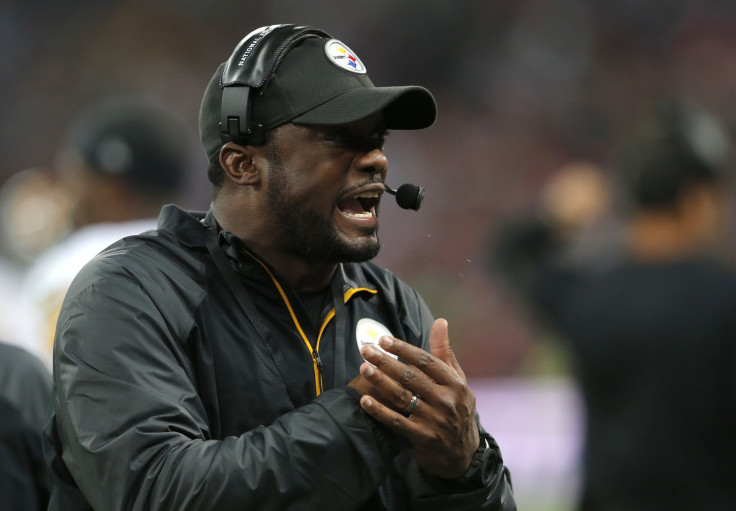 © Copyright IBTimes 2023. All rights reserved.