Mike Tyson Thinks He 'Didn't Set Good Example As A Black Man'
KEY POINTS
Mike Tyson thinks he has not been a good example of a black man
Tyson's kids are not attracted to black people
Tyson is now happily married and said he would've killed himself if he didn't have a wife
Mike Tyson thinks that he has not been a good example of a black man and he's now paying for it.
Back in his glory days, Tyson was one of the most celebrated athletes in the world. Although his accomplishments as a boxing champ had nothing to do with his color, Tyson still thinks that he has not portrayed a "black man" in a positive way.
Looking back at his wild journey in life, Tyson was once a figure of infidelity, violence and arrogance. And this could be the reason why "Iron Mike" blames himself for why his kids aren't attracted to black people.
In his recent appearance on T.I.'s "ExpidiTIously" podcast, Tyson admitted that he is bothered by the fact that his kids certainly don ' t date people of his color (via Blavity News).
"You know what bothers me? Why my kids don't like Black kids? They don't date Black kids. Why is that?" Tyson wondered.
The 53-year-old legend continued by revealing that he sometimes reflects on what he has done to instill the said stigma into his kids. According to Tyson, he believes his kids may have developed a thinking that most black people are like him a few years ago.
"Sometimes I look at my daughter and I see that she is attracted to a white guy and I say to myself 'I didn't set a good example as a Black man," Tyson admitted.
Tyson also revealed that he thinks his son also feels the same way about black women. Ultimately, the legendary boxer is "confused" with how his kids really view black people.
"And I don't understand the concept. Their vision, what they see. That's what confuses me with my kids," Tyson said.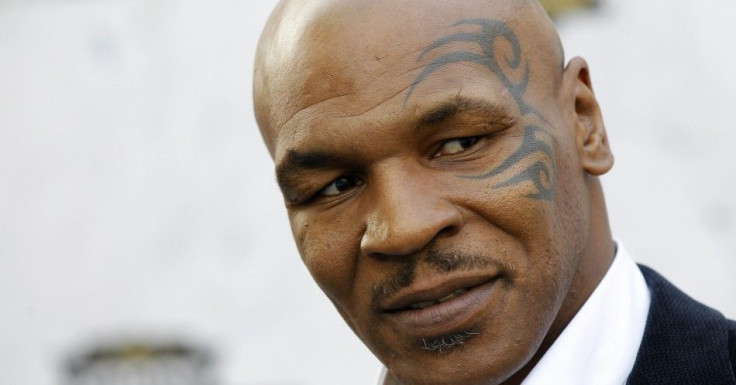 Indeed, Tyson is living a much better life now. He has been happily married for 10 years and has been very vocal about how disgusted he is with the old Tyson.
"That's why I believe in what I believe in now. Because there's no way this could be happening. There's no way I could've been married to my wife. I'm not faithful enough. I'm just not that kind of guy. I don't care about nothing enough more than my d**k, so how am I gonna be faithful to somebody? But it worked. I got ten years with her," Tyson pointed out.
It is quite unbelievable but apparently, the once fearsome boxer now has no shame about being influenced by a woman. In his own words, Tyson came clean and said that he'll kill himself if he didn't have a wife because he really can't live his life on his own.
© Copyright IBTimes 2023. All rights reserved.