Mining Bitcoin, Energy-Intensive Cryptocurrencies Could Worsen Climate Change, Report Says
A recent report by the United Nations said we have about 12 years to contain the climate change catastrophe, and it pointed out that emerging not-so-eco-friendly technologies, like cryptocurrencies, are large contributors to the crisis. And research published Oct. 29 by the University of Hawaii at Mānoa in the peer-reviewed journal Nature Climate Change supports that point by the U.N., calling bitcoin "a power-hungry cryptocurrency."
According to researchers from the university, who mainly looked at bitcoin — the best-known cryptocurrency that is used as an investment tool, as well as a payment system — the broad adoption of the cryptocurrency at a rate similar to technologies used in transportation, housing, and food could alone produce enough CO2 emissions to push warming above 2 degrees Celsius in less than 30 years.
The power-hungry nature of bitcoin is due to the fact that purchasing, creating, and safeguarding it employs the process of "mining." Bitcoin mining is a computer process used to secure and verify transactions. Each group of transactions is called a block that is secured (verified) by miners and it is built on top of each other forming a chain, called blockchain.
The verification process by miners — who compete to solve a computationally demanding proof-of-work (system or protocol, to prevent spam on a network) in exchange for bitcoin — use large amounts of electricity. Without bitcoin miners, the network (blockchain) would be dysfunctional and insecure.
The electricity requirements of bitcoin have created difficulties, and a lot has been discussed about the placement of mining facilities (geographically) but little is discussed about the negative impact it has on the environment.
"We cannot predict the future of bitcoin, but if implemented at a rate even close to the slowest pace at which other technologies have been incorporated, it will spell very bad news for climate change and the people and species impacted by it," said Camilo Mora, associate professor of geography in the College of Social Sciences at UH Mānoa and lead author of the research. "Clearly, any further development of cryptocurrencies should critically aim to reduce electricity demand, if the potentially devastating consequences of 2 degrees Celsius of global warming are to be avoided."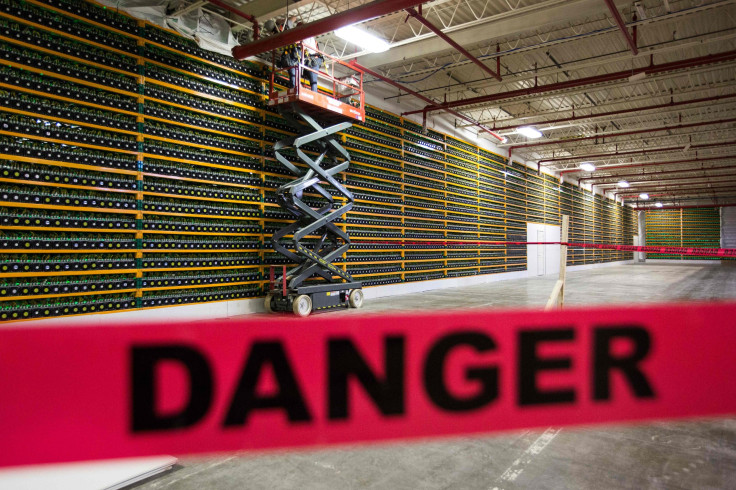 In an email to International Business Times, Bram Cohen, cofounder of Chia Network — a blockchain based on "proofs of space and time" that aims to design a cryptocurrency that wastes lesser energy, is more decentralized and more secure — said it was possible to contain or reduce CO2 emissions in the process of mining cryptocurrencies.
Cohen, who was also the protocol designer for BitTorrent, told IBT: "Marginal electricity usage on spare storage capacity – which there's already an abundance of in the world and is widely distributed. Getting the details done right is a large technical lift, but it's possible. The core idea behind Chia farming (not the wasteful equivalent of mining) is to make the rewards proportional to the amount of storage space farmers dedicate."
Ryan Singer, also a Chia cofounder, told IBT his company was building a version of "Nakamoto Consensus (what mining does in bitcoin)" that would waste hard disk space instead of processor power (a process in which central processing units consume electrical energy). This version would result in the repurposing of free disk space, but not in the wasteful loss of electricity that mining does.
Commenting on the U.N. report and the suggestion that cryptocurrency mining should only be done by a few people, Cohen said: "The real question is, what's the amount of electricity being used, which is orthogonal to how distributed the process is. Getting the same level of security with less electricity burned is always better."
The University of Hawaii report said the use of bitcoin in 2017 emitted 69 million metric tons of CO2 and projected that "if bitcoin is incorporated [at large], its cumulative emissions will be enough to warm the planet above 2 degrees Celsius in just 22 years. If incorporated at the average rate of other technologies, it is closer to 16 years."
Cohen said these projections depended heavily on assumptions of what the future price of bitcoin would be, and hence "completely speculative."
Bitcoin or any cryptocurrency could scale up to become a mainstream technology if it is adopted as a widely-used financial tool, but that depends on regulations for the industry, which are largely lacking everywhere in the world, as of now.
FOR FREE to continue reading
✔️ Unlock the full content of International Business Times UK for free
offer available for a limited time only
✔️ Easily manage your Newsletters subscriptions and save your favourite articles
✔️ No payment method required
Already have an account?
Log in
© Copyright IBTimes 2023. All rights reserved.