Minnesota Twins Promote Pitcher Alex Meyer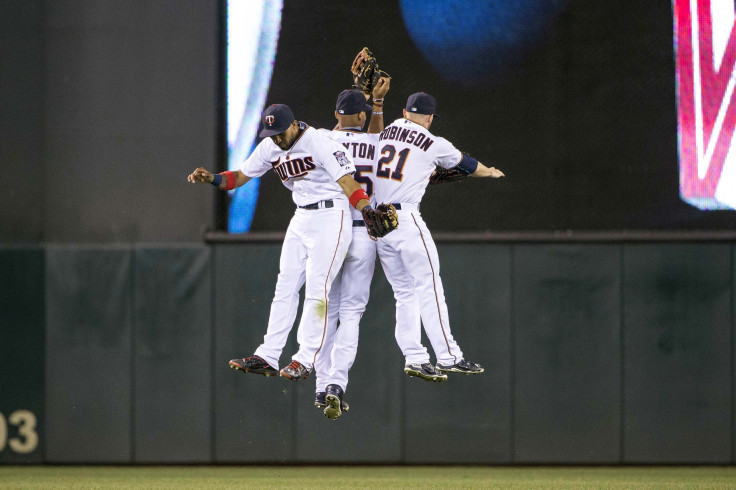 The Minnesota Twins have promoted right-hander Alex Meyer after a stint in Triple-A Rochester, as per a report from the team's official website. The Twins acquired Meyer, who was the No. 23 overall pick in the 2011 draft, in a trade with the Washington Nationals for center fielder Denard Span. The Twins sent Michael Tonkin to the minors and will replace him with Meyer in the bullpen.
Meyer struggled in his first games in Triple-A, posting a 7.09 ERA with 41 strikeouts and 24 walks, but recovered when he was moved to the bullpen as per mlbtraderumors.com. Meyer posted a 0.53 ERA in nine appearances from the bullpen with Rochester.
"Even as a starter, Meyer relied on his fastball that reached the upper 90s consistently. Along with his biting power slider, those two offerings alone have helped him strike out 10.3 per nine in his career, especially coming downhill from his frame. Meyer's changeup has improved over the years, and it could be a pitch he can call upon against left-handed hitters on occasion," Jonathan Mayo of MLB.com wrote in his column about the 25-year-old Meyer, who played college baseball for the Kentucky Wildcats. "He could shelve the pitch in relief, but it was command, not his offspeed stuff, that created his biggest stumbling block, and it appears it's not as much of a problem in shorter stints."
The Twins are currently in second place in the Central Division of the American league with 39 wins against 33 losses so far this season.
© Copyright IBTimes 2023. All rights reserved.