Missing Daughter Reunites With Family 24 Years Later In China
A daughter was reunited with her family Tuesday after 24 years of going missing in Chengdu, China.
Wang Mingqing, 50, and his wife took their toddler daughter, Qifeng, with them when they went to sell fruits in the market in January 1994. They took their eyes off their 3-year-old daughter for a second when Wang had gone to change money and she disappeared into the crowd of people.
Twenty-four years flew by without a trace of their daughter, but it wasn't for the lack of effort on Wang's part to locate Qifeng. The couple religiously posted advertisements in newspapers as well as online portals but to avail.
"We went to the local police station and children's welfare organizations to search," Wang said, Asia One reported. "We posted her information in the newspaper and even on the tricycle for carrying fruit, and checked her name on a website that lists the names of missing people."
In 2015, Wang took up a job as a cab driver, which opened up new ways for him to find his daughter. He put up a sign on his vehicle requesting people for information on his daughter. He also regularly handed out fliers to the passengers who rode in his cab.
"In the past two years, I've been waiting for just one passenger- my missing daughter. I never lost hope she would appear someday," Wang said.
Last year, a police sketch artist drew up a portrait of what Qifeng might look like after 24 years, which was circulated online. Kang Ying, a 27-year-old woman, who lived in a town 12 miles away from Wang's house came across the sketch and thought it looked uncannily like her. Her parents had already told her they had adopted her after they found her on the side of the road in Chengdu.
Kang got in touch with Wang and after they got talking, she discovered she had some really unusual traits with his missing daughter. As it turned out, both Qifeng and Kang had a small scar on their foreheads and a tendency to get nauseous whenever they cried.
"Then, we had a video linkup, during which we talked little, we just cried. We had a strong feeling that she is the one," Wang said.
Both Wang and Kang agreed to undergo DNA testing and the results revealed a 99 percent match.
"I can't tell you how much hope, disappointment and despair we have gone through these past 24 years. Now we can finally meet again," Wang said, Independent reported.
People across China witnessed their reunion which was livestreamed on multiple websites in the nation. "It was the first time I have called them mother and father since we regained contact," Kang said as she gave her biological family a tearful hug after 24 years of being separated.
As Wang anxiously awaited his long-lost daughter's arrival from the Chengdu Shuangliu International Airport, he could not contain his excitement.
"I've made sweet dumplings for our first meal, as it represents 'reunion'," a nervous Wang said before the meeting. "My wife has taken out the necklace her mother left her and will wear it especially for our daughter."
During their reunion Wang told Kang, whose adoptive father had died at the age of 10: "From now on, Dad is here. You don't need to worry about anything — Dad will help you."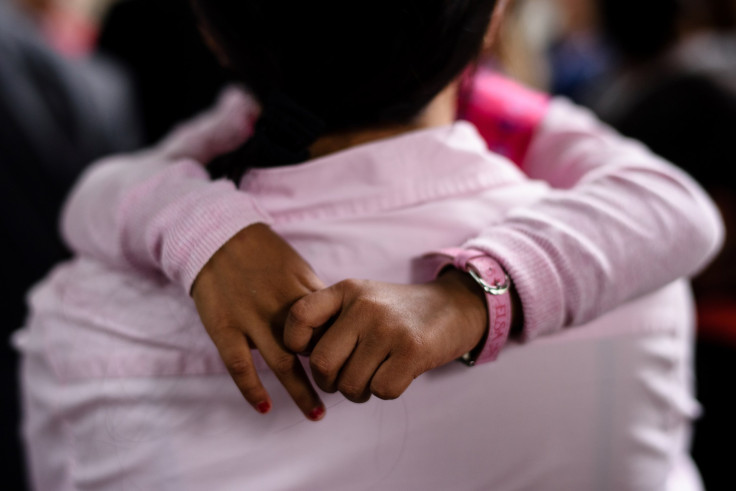 © Copyright IBTimes 2023. All rights reserved.