MLB: Bryce Harper Kept In Touch With Washington National's Manager During Their Championship Run
KEY POINTS
Bryce Harper was the star player of the Washington Nationals from 2012-2018
Harper left the Nationals to join the Philadelphia Phillies
Harper was in touch with his former team when the Nationals were in the World Series
The Washington Nationals made history in the 2019 MLB season as they won their first World Series championship. Their title run featured a different roster with the absence of former star player Bryce Harper in their rotation. Harper was the main man of the Nationals from 2012 to 2018. Despite this, he was said to have been in touch with head manager Dave Martinez.
The 27-year-old Harper made big news in the previous season where he decided to join the Philadelphia Phillies after spending seven seasons with the Nationals. He is a six-time All-Star and the National League MVP in 201 and signed a big 13-year $330 million contract with Philadelphia.
In one of the more iconic moments of the season, Harper had a slip of the tongue in his Phillies introductory press conference. "I can't wait to bring the title back to DC," he misspoke.
The move by Harper was expected to be a big blow for the Nationals as he served as their best slugger for years. Washington started the season slow with a 19-31 record but they were able to bounce back from their struggles and propel themselves into a championship run.
It was an unbelievable stretch for the Nationals as they entered the playoffs care of the National League Wild Card Game. Martinez and his squad overcame the odds and reached the World Series against the Houston Astros. Washington survived a tough series and eventually took home the title after seven games.
When asked on how Harper felt when he saw his former team succeed without him, he replied that he had no hard feelings. The Athletic reported that he was not jealous when the Nationals won the World Series while Phillies Nation indicated that Harper said that he's happy with his current situation.
"They made their decision, and I made my decision as well," Harper said. "I made the best decision for my family. And I am so happy to be in Philly. It's the place that I wanted to be."
His former manager Martinez also shared that Harper was very supportive of the team during their run.
"He was awesome," Martinez said on ESPN's Baseball Tonight Podcast. "He texted me a few times to say, 'Hey, good luck. You guys got this. Go get'em. I believe in you guys.'"
There are no hard feelings for Harper and his former team as the slugger continues to make the most out of his stint with the Philadelphia Phillies.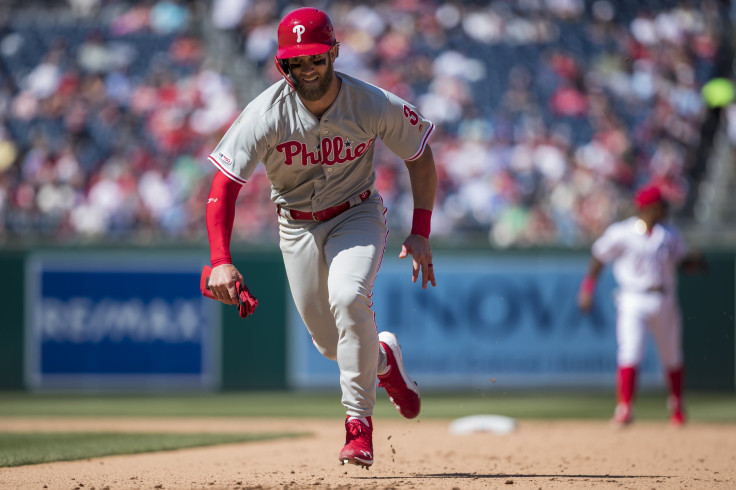 © Copyright IBTimes 2023. All rights reserved.