MLB News: Dodgers Closed Deal With Bellinger Even Before MLB Lockdown Started
KEY POINTS
The Dodgers signed Cody Bellinger to a one-year deal before the December lockout began
Bellinger showed promise in the last MLB playoffs
He has one arbitration year left before becoming a free agent in 2023
With MLB transactions on hold, teams and players are left to wait until everything is settled.
However, it appears the Los Angeles Dodgers managed to get something done before the December 2 lockdown.
One player that has been struggling but remains a top star in the league is Cody Bellinger.
Both sides were originally thought of heading into arbitration, but it appears the Dodgers managed to pull some strings before everything was placed on pause, Jeff Passan of ESPN reported.
However, the deal is not yet guaranteed. To seal everything, Bellinger needs to make the opening day roster, ABC 30 reported.
The one-year $17 million deal aligns with the projected $16.1 million earnings that Bellinger would get from the Dodgers, the same amount of money he got last season.
Moreover, he is in his third season of four arbitration-eligible seasons before becoming a free agent in 2023.
The deal was made even though the All-Star outfielder's struggles last season.
He is coming off a bad year, but the Dodgers appear confident he can get his act together.
Bellinger had a stormy 2020-21 MLB season, dealing with multiple injuries. Aside from that, he was trying to recover from a shoulder surgery done in the previous offseason.
A bright sign last MLB season was seeing Bellinger flashing glimpses of his old self. He had a promising performance in the playoffs, and it appears this was enough to convince the Dodgers to sign him for at least another year.
The 2020 World Series champion hit .165/.240/.302 with 10 homers and three stolen bases over 95 games last year. He also holds career averages of .857 OPS (126 OPS+).
The 26-year-old first baseman had his best MLB season in 2019, the same year he won the NL MVP.
At that time, Bellinger hit .305/.406/.629 with 47 home runs and 15 steals while playing in all 162 contests and leading the Senior Circuit with 351 total bases.
Since entering the league in 2017, Bellinger has had a credible list of achievements.
Aside from being a World Champion and winning the NL MVP, he is also a certified two-time All-Star and won the 2017 NL Rookie of the Year.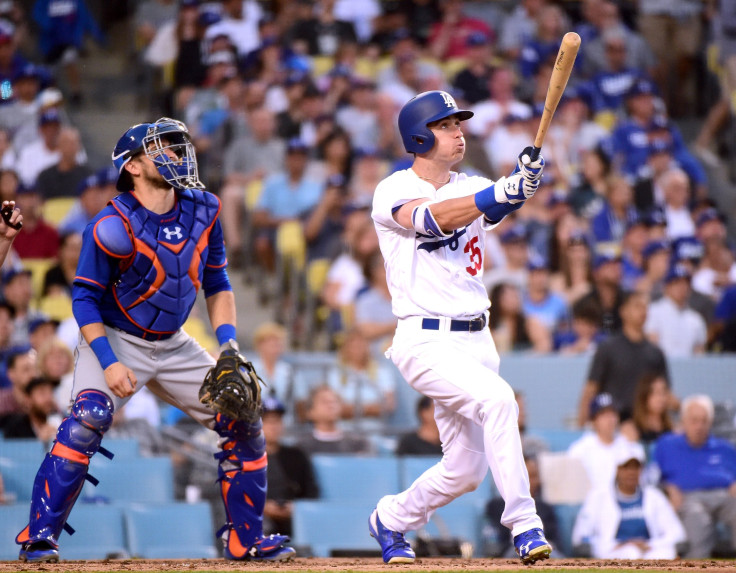 © Copyright IBTimes 2023. All rights reserved.