MLB News: Padres Relegate Ex-Yankees Pick To Minor League For Development
KEY POINTS
The Padres re-sign Camarena to a minor-league deal
Camerena could get another big league call-up if he performs well
The MLB lockout is still being negotiated by both the league and the player's union
The San Diego Padres have reportedly re-signed Daniel Camarena to a minor-league deal.
This comes not long after the Padres eased him off their 40-man roster at the end of the last MLB season.
Regardless, the former draft pick of the New York Yankees chose the minor-league free agency.
Camarena was briefly selected onto the Yankees big league roster in 2019. Unfortunately, he never got the chance to strut his wares.
Things just got worse when the 2020 minor league season was canceled.
The California native took his act to Triple-A El Paso, where he spent the majority of the season in the minor league but got to see some MLB action last season.
He got a shot at the big league roster in June of last year, where he worked 9 1/3 innings of twelve-run ball.
His performance was far from impressive, but he had his moments. That included a grand slam off Max Scherzer in his second career at-bat, turning a 96.5 MPH fastball from one of the sport's best pitchers around 416 feet.
Although it has been an erratic run for Camarena, it appears the Padres see something in him that is worth waiting for.
They are hoping to see further improvements, something that San Diego may eventually need.
Camarena owns a 5.32 mark in parts of five campaigns at that level. His 18.8% strikeout rate is below-average, but his 7.7% walk percentage is solid.
He'll serve as a long relief or depth rotation option for his hometown club again in 2022.
As for the majors, there has been little movement with the league still on lockout.
Since the MLB lockout started last December 2, the MLB and MLB Players Association have held bargaining sessions.
The last was on Monday, January 24 when the union countered the proposal MLB submitted two weeks ago.
Most notably, the MLBPA is no longer seeking to tie free agency to player age, CBS Sports reported.
It has yet to be known when the two sides will hold their next session.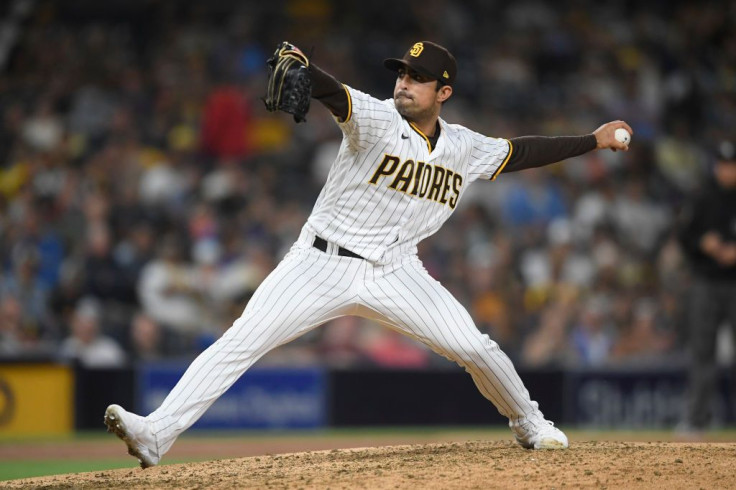 © Copyright IBTimes 2023. All rights reserved.