MLB Playoff Picture 2022: Every Postseason Berth Clinched, Phillies, Mariners End Longest Droughts
There are two days left in the 2022 MLB season and no more playoff spots up for grabs. All 12 postseason berths have been clinched, and all that's left is the matter of seeding to officially complete the final playoff picture.
The Philadelphia Phillies clinched the final playoff spot Monday, earning a National League wild-card berth and eliminating the Milwaukee Brewers from contention. The San Diego Padres are guaranteed a wild-card spot. The Atlanta Braves or New York Mets will enter the postseason as the NL's top wild-card team.
With a magic number of one for the NL East championship, the Braves are expected to clinch the division title and the NL's No. 2 seed, making the Mets the top wild-card team. The Los Angeles Dodgers are the NL West champs and the No. 1 seed with the most wins in franchise history. The NL Central champion St. Louis Cardinals are locked in as the No. 3 seed.
Philadelphia rounds out the NL playoff picture by ending the league's longest postseason drought. The Phillies last made the playoffs in 2011.
The American League's longest playoff drought has also been snapped. The Seattle Mariners clinched a wild-card berth, making the postseason for the first time since 2001. Seattle's 21-year playoff drought was the longest in major American professional team sports.
The Mariners, Toronto Blue Jays and Tampa Bay Rays are the three AL wild-card teams. They will play in the wild-card round along with the Cleveland Guardians, which have won the AL Central and clinched the No. 3 seed.
Toronto has clinched the top wild-card spot, giving it home-field advantage in the wild-card round. Cleveland will host Tampa Bay or Seattle in the first playoff series.
The New York Yankees are the AL East champs and the league's No. 2 seed. The Houston Astros have home-field advantage until the World Series as the AL West champs.
The Baltimore Orioles were the final AL team to be eliminated from playoff contention.
The Dodgers, Yankees and Astros have secured byes to the division series. The Braves are expected to clinch the fourth and final first-round bye.
The four wild-card series all start Friday.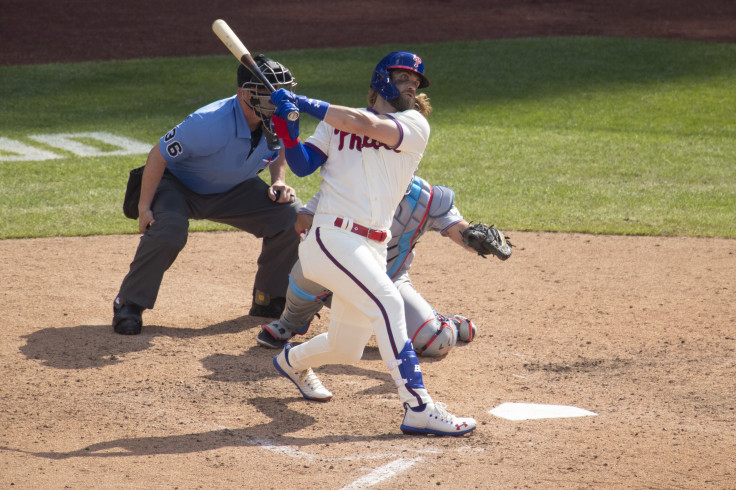 © Copyright IBTimes 2023. All rights reserved.