MLB Playoff Standings 2022: Most Division Races Decided, NL East Up For Grabs
With two weeks left in the 2022 MLB season, almost all of the division races have effectively been decided. Five of baseball's six first-place teams have a lead of at least seven games, according to the latest standings.
The NL East is the only division that features a second-place team within reasonable striking distance of first place. The New York Mets have a 1.5-game lead on the Atlanta Braves. Both teams have already clinched a playoff berth.
The AL Central is the second-closest division race, and the Cleveland Guardians likely just wrapped up the No. 3 seed in the American League playoff standings. The Cleveland Guardians completed a three-game sweep of the Chicago White Sox Thursday, extending their lead over their rivals to seven games.
The AL East is the only division in which the top three teams are separated by fewer than 10 games. The New York Yankees have increased their lead over the Toronto Blue Jays by 7.5 games with a four-game winning streak. The Tampa Bay Rays are in third place and 8.5 games out of first place.
In the NL Central, the St. Louis Cardinals have a 7.5-game edge on the Milwaukee Brewers. The Cardinals trail the Mets by seven games in the overall National League standings and seem to be firmly locked in to the No. 3 seed.
The Houston Astros have clinched the AL West title, leading the Seattle Mariners by 16 games. Houston has won the division in five straight 162-game seasons.
The Los Angeles Dodgers cruised to an NL West championship. The Dodgers are 21 games ahead of the San Diego Padres and 31 games in front of last year's division champion San Francisco Giants.
It would be a historic collapse for any of the first-place teams, other than the Mets, to lose their spot atop the division. The only comparable situation in recent memory would be the 2007 season, during which the Mets blew a seven-game lead in the NL East with 17 games left to play.
None of the division leaders have more than 13 games remaining in the regular season. The Yankees, Twins and Cardinals all have a better than 99% chance to win the division, according to FanGraphs.
This year's NL East race could be decided in the second-to-last series of the season. The Braves are scheduled to host the Mets from Sept. 30 through Oct. 2.
Atlanta's next three games are on the road against the Philadelphia Phillies. Philadelphia has a 2.5-game lead for the final NL wild-card spot.
Excluding their series in Atlanta, the rest of the Mets' opponents are all at least 28 games under .500.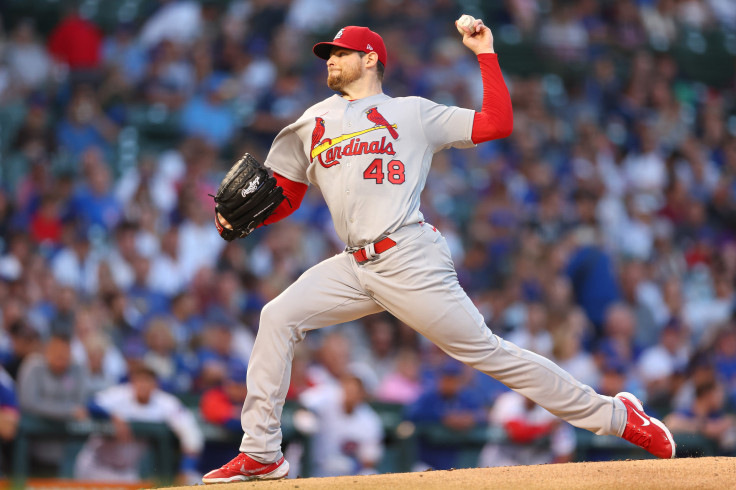 © Copyright IBTimes 2023. All rights reserved.