MLB Predictions: Josh Donaldson To Sign With Nationals, Nicholas Castellanos To The White Sox
KEY POINTS
Donaldson will receive a four-year deal worth $100m from the Nationals
There are other suitors but Nationals hold the most interest
Nicholas Castellanos will land with the White Sox
The Washington Nationals lost out on Anthony Rendon and are now in pole position to land Josh Donaldson. The free-spending Chicago White Sox need an outfielder and will have no problem signing Nicholas Castellanos.
Donaldson is coming off a terrific 2019 in which he slugged 37 home runs and drove in almost 100 RBIs, bouncing back from an injury-filled 2018. The former Atlanta Brave will have no trouble getting a contract worth $20 million+.
But just who will land the best player still available via free agency? The Braves did make a qualifying offer to Donaldson who elected to reject it and test the waters of free agency. Meanwhile, the Los Angeles Dodgers, Texas Rangers, Minnesota Twins and Philadelphia Phillies are also interested.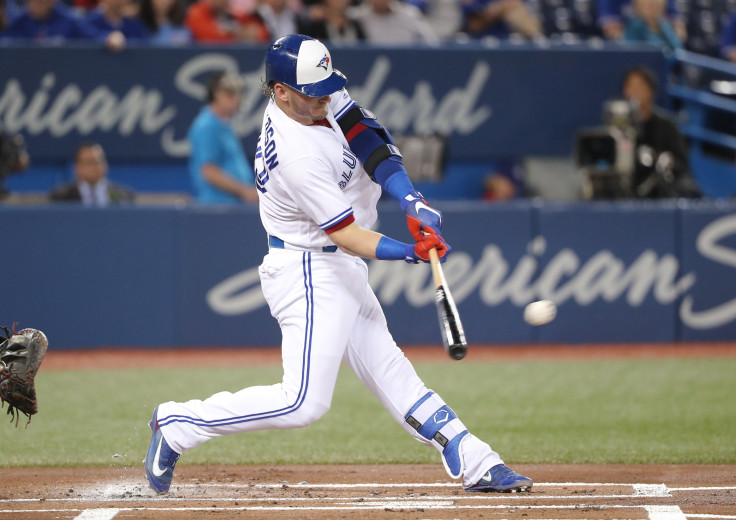 However, it is the Nationals who are the most desperate and most able to make the deal happen. Since they were known to be keen on Anthony Rendon, they should have a small fortune available in 2020 to match Donaldson's salary demands.
Like the other suitors on that list, Washington also has a need at the hot corner. With Kris Bryant available via a trade the Nats could fill their need elsewhere but the Chicago Cubs would ask for at least one blue-chip prospect in return.
However, the best player in their system is Victor Robles who projects to be a big-league star when fully developed and the Cubs would certainly ask for him in return. That makes a Robles-Bryant trade highly unlikely.
There will more than likely be multiple offers put on the table for Josh Donaldson to consider, but the Nationals should be able to out-bid the other interested parties. Therefore, expect Donaldson to land in the nation's capital on a deal worth $100 million over four years.
Meanwhile, MLB.com's Jon Morosi reports that the Chicago White Sox will sign Nicholas Castellanos. The outfielder began his playing career with a divisional rival, the Detroit Tigers, as a third baseman but was eventually converted to a corner outfielder.
He finished 2019 with the Cubs before hitting free agency. The White Sox had a dismal return from right field last season and even if Castellanos doesn't swing a hot bat like he did down the stretch, he would be an instant upgrade.
This deal makes perfect sense for all parties, although the Cubs are interested in retaining the player. With the White Sox only having about $100 million in 2020 payroll committed, expect them to out-bid the other suitors and land Nicholas Castellanos.
© Copyright IBTimes 2023. All rights reserved.