MLB Rumors: Cardinals Weighing Contract Options For Paul Goldschmidt
The St. Louis Cardinals were able to address some consistency issues when they traded for all-star first baseman Paul Goldschmidt last month from the Arizona Diamondbacks. It came at a hefty price, with the Cardinals sending Carson Kelly, Luke Weaver, Minor League infielder Andy Young and their compensation pick in Round B of the 2019 MLB Draft.
The deal for Goldschmidt pushed through, despite the belief that the 31-year-old was headed into his walk year, CBS Sports reported. Aside from that, team owner Bill DeWitt brushed off suggestions that Goldschmidt would be signed to an extension. At the time, it was believed that the Cardinals' top brass wanted to lower expectations and stay focused on the coming MLB season.
"Whenever a good player comes to the Cardinals, if they have a year left on their contract, we always think down the road," DeWitt said. "We'd love to have him here longer than one year, and we'll just see how that plays out."
Goldschmidt has one year left on his $44 million contract which immediately enhances the chances of the Cardinals. He is coming off a season in which he slashed .290/.389/.533 with 33 homers and finished sixth in the voting for National League MVP. A four-time Silver Slugger Award recipient, Goldschmidt has averaged 30 home runs over the past six seasons, MLB.com reported.
At some point, it will not come as a surprise if the Cardinals do talk contract with Goldschmidt. Discussions at this point near free agency may be tricky, but it also depends on how the 31-year-old first baseman sees the market. If he sees poor odds, he could be open to contract negotiations.
Typically, contract negotiations this early in the season would be a bit odd. Players may be unwilling to discuss that early into the MLB season, but the Cardinals could be mapping out a timeline before dangling a new deal. And based on his credentials, it is expected to be a costly one – an investment St. Louis is probably aware of.
Assuming that doesn't work and Goldschmidt ends up departing, the Cardinals can still make a qualifying offer, assuring that they'd land a compensatory first-round pick for the 2020 draft.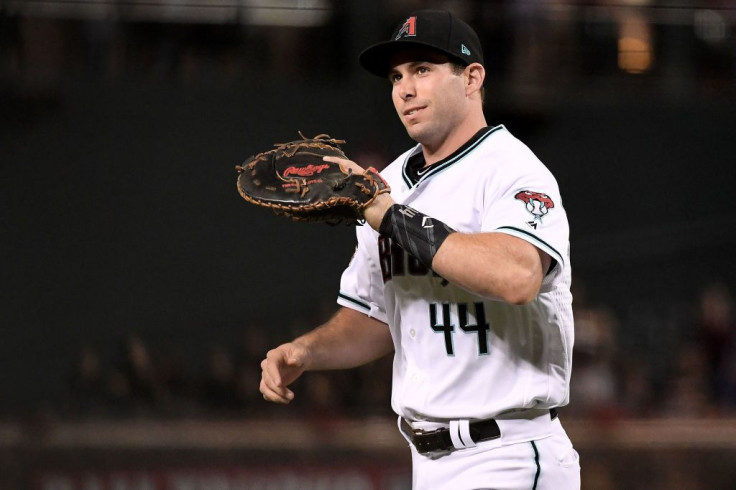 It was a huge gamble on the part of the Cardinals to give up three young players for Goldschmidt. But if one looks closely, the move not only improved their lineup for the 2019 season, but it also offers them an opportunity to spend the next several months pitching Goldschmidt on the idea of playing the twilight years of his career in St. Louis.
© Copyright IBTimes 2023. All rights reserved.