MLB Rumors: Harper Backs Snell, Says COVID-19 Risks Too High
KEY POINTS
Harper backs Snell 'No Pay, No Play' rant
Snell says it remains risky to play and get pay cut
MLB season plans to restart by July
Blake Snell of the Tampa Bay Rays put his foot down, recently saying that he will not play this coming MLB season unless he is properly paid. The star pitcher reacted to murmurs that a new plan approved by team owners would halve the amount of money that players would get for the coming season. It would be a 50-50 revenue split and the 27-year-old is not for it.
"I'm not playing unless I get mine," said Snell. "That's just the way it is for me. Like, I'm sorry you guys think differently, but the risk is way ... higher and the amount of money I'm making is way lower. Why would I think about doing that?"
Not long after, Snell was branded as greedy for his comments. He responded to the allegations, explaining how scary and risky it was to possibly contracting the COVID-19 strain and not knowing how it would spread on to others, the Tampa Bay Times reported.
"I mean, honestly, it's just scary to risk my life to get COVID-19 as well as not knowing and spreading it to others," Snell said. "I just want everyone to be healthy and get back to our normal lives, 'cause I know I miss mine!"
As far as Snell being branded selfish, Bryce Harper of the Philadelphia Phillies backed the star pitcher and said that he understood where he was coming from. He lauded Snell for manning up and speaking the truth, NBC Sports reported.
"He ain't lying, he's right. He's speaking the truth bro. I ain't mad at him. Somebody's gotta say it, at least he manned up and said it. Good for him. I love Snell, the guy's a beast. One of the best lefties in the game," Harper said.
One thing that both Snell and Harper have in common is that both hold hefty contracts. Snell signed a $50 million contract in 2019 while Harper signed a 13-year deal worth $330 million with the Phillies in the same year. If the halved salary is to be followed, both MLB stars stand to lose a lot while taking a big risk playing games even if it will be done at empty stadiums.
There are plans to start the MLB season on July 4. Spring training will start in mid-June which will last three weeks. The number of games will be whittled down to just 82, about half of what an MLB season usually holds. The proposal will be sent to players next week.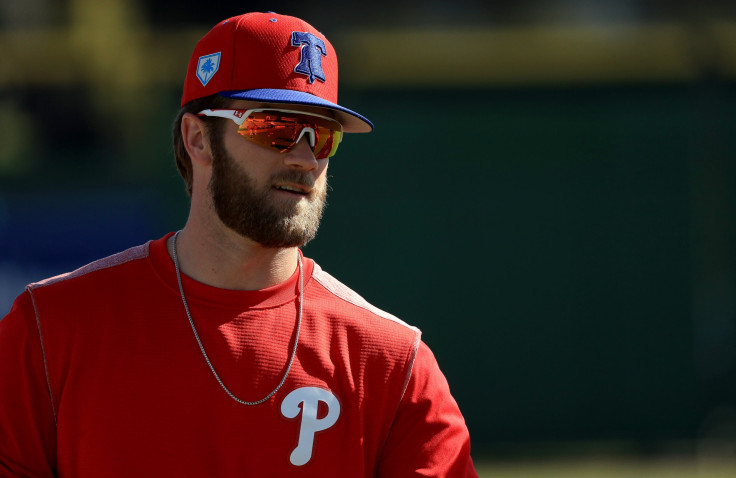 © Copyright IBTimes 2023. All rights reserved.