MLB Rumors: Pittsburgh Pirates Consider Shopping Starling Marte
The Pittsburgh Pirates are coming off of a 2019 season in which they won just 69 games and haven't been to the playoffs for four years. That sparked a front office reshuffle this fall with the team hiring a new president, Travis Williams, and a new general manager, Ben Cherington. The Bucs will also hire a new manager before the new season.
Their next question is whether or not to extend this rebuild on to the diamond. The NL Central won't be an easy division next season and the Pirates don't look close to competing with the Chicago Cubs, St Louis Cardinals or Cincinnati Reds.
Pittsburgh's starting pitching looks iffy at best. Ace Jameson Taillon will miss the entire 2020 season after his second Tommy John surgery and Gregory Polanco missed significant time in 2019 due to a left shoulder injury. Finally, Chris Archer was available but posted a 5.19 ERA.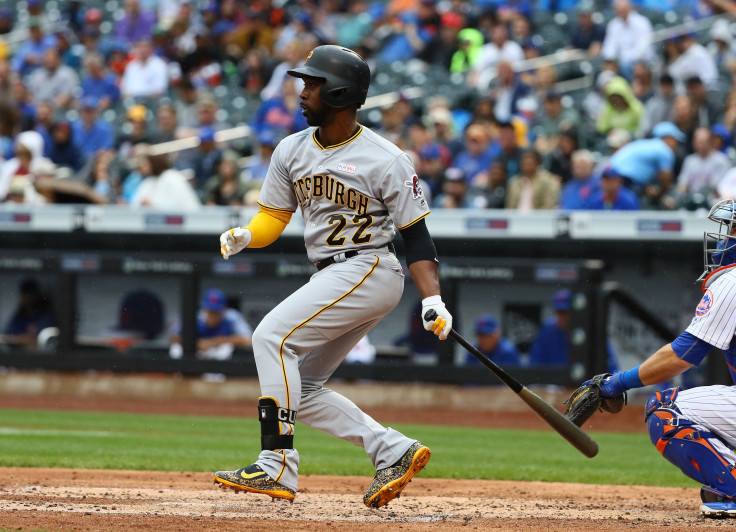 So, the Pittsburgh Pirates will not be competitors for the NL Central next season, but how does the center field free agent market look? Only two available players posted positive wins above replacement (WAR) in 2019, Jarrod Dyson and Billy Hamilton.
There are some veteran names in the form of Alex Gordon, Adam Jones and Austin Jackson but none that teams would move heaven and earth to sign. So, there aren't a lot of really talented center fielders available to sign at the moment, making Starling Marte an attractive trade piece.
Marte is set to earn $10.5 million in 2020 after the Pirates picked up his team option. His contract has another option for the 2021 season worth $11.5 million, meaning Marte is a fairly cheap option for his talent level. At age 31, he should also be a few years away from declining.
All this, plus his obvious talent, makes Starling Marte the Pirates' best trade chip in the offseason. Plus, there are several teams with a need in his position. There are the division rivals; the Cubs, Cardinals and Reds.
There are also other NL teams like the New York Mets, Colorado Rockies, Arizona Diamondbacks and Philadelphia Phillies. Finally, there are even a few AL clubs that could make a move for Marte including the Texas Rangers, Cleveland Indians and Chicago White Sox.
As far as compensation goes, the Pittsburgh Pirates would likely want a plethora of young talents for Starling Marte. His talent, age and low salary means he is very attractive plus the number of interested teams means there is the potential for a bidding war.
There is no time like the present for the Pirates who should trade Marte this winter where he is the most valuable he will get for the club.
© Copyright IBTimes 2023. All rights reserved.