MLB Rumors: Reinstated Jenrry Mejia Signed By Boston Red Sox
While most of the attention in Major League Baseball has been on Bryce Harper and Manny Machado, a former New York Met has been given a new lease on life. Jenrry Mejia was signed by the Boston Red Sox to a minor league deal after successfully applying for reinstatement and getting league approval back in July 2018.
According to Jon Heyman of Fancred, the 29-year-old reliever signed a deal that included an invite to minicamp but not spring training. If all goes well, he could make as much as $625,000 if he makes the big league once more. He last appeared on the mound in the middle of the 2015 MLB season.
Mejia is best known as a key late-inning reliever for the Mets. Upon reinstatement, he re-signed with the Mets and spent the rest of the season in the Dominican Summer League. The New York Mets released Mejia on Nov. 20 rather than allow him to become eligible for salary arbitration, ESPN reported.
The Dominican professional baseball player was previously the first-ever player banned for life under the MLB's drug rules and three strikes approach. He is one of only four living people ever to be banned for life in the league, the others being Pete Rose, Chris Correa and John Coppolella.
Given a new opportunity, Red Sox president Dave Dombrowski hopes that Mejia has learned from his past mistakes and show that he still has what it takes to play in the big leagues. In 2014, he went 6-6 with a 3.65 ERA while earning 28 saves. He appeared in 63 games that year but was unable to appear in double-digit contests except in that campaign and in 2010.
"We saw Mejia throw recently, and he threw well," Red Sox president of baseball operations Dombrowski said to the Boston Herald.
Looking ahead, Mejia will also have to be careful. His reinstatement is conditional, meaning any PED-related issue could lead to another ban. He will be subject to random drug tests plus six additional urine tests and three additional blood tests annually.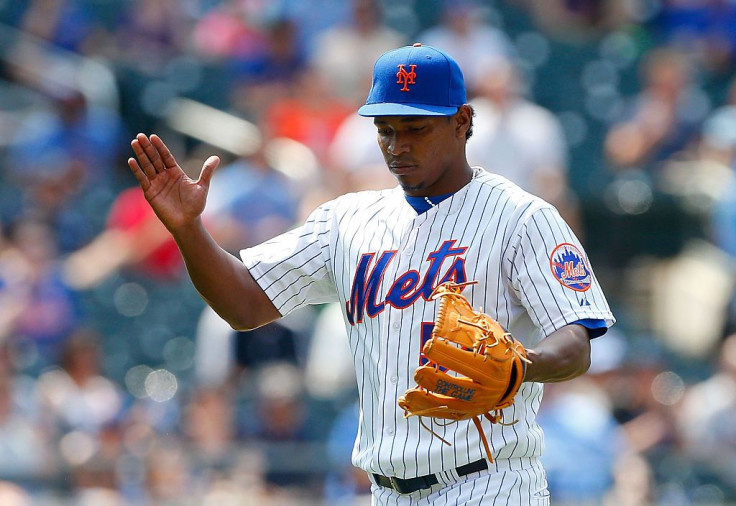 The 29-year-old pitcher is expected to fill in the void left by Joe Kelly and Craig Kimbrel although future acquisitions in the free agent market could still happen for insurance purposes.
© Copyright IBTimes 2023. All rights reserved.