MLB Rumors: Updates On J.D. Martinez, Yu Darvish, Gerrit Cole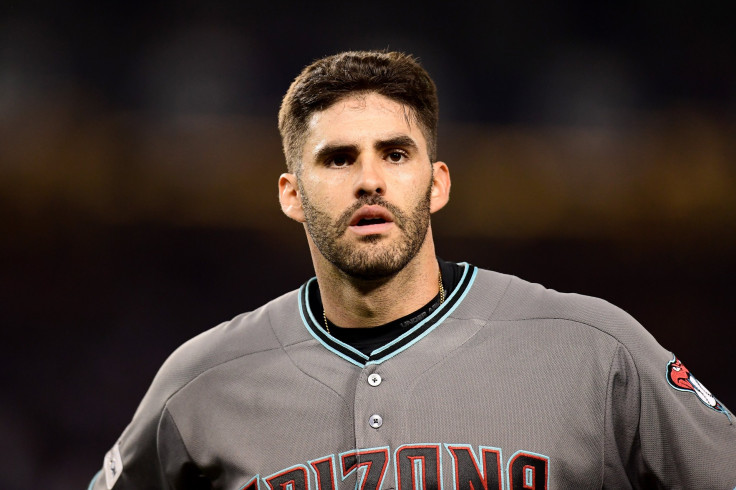 Another notable MLB free agent is finally off the board with the news that Jay Bruce has agreed to terms with the New York Mets. In the midst of what's been an especially uneventful offseason, the outfielder reportedly agreed to a three-year, $39 million contract with the club.
That's a fraction of what baseball's top free agents are looking to make. Yu Darvish and J.D. Martinez, arguably baseball's best unsigned players, are hoping to get guaranteed deals worth well over $100 million and possibly close to $200 million.
While the top free agents are still available, the best player that was expected to be traded this offseason remains with his original team. Gerrit Cole has been at the center of trade rumors for the entire winter, and twice it looked like he was on the verge of being dealt.
Where will all of these players start the 2018 MLB season? Let's take a look at the latest updates on Martinez, Darvish and Cole.
J.D. Martinez
The Boston Red Sox have long been considered the favorite to land Martinez, but the two sides remain in a "stalemate," according to Jon Heyman of FanRag Sports. The outfielder reportedly wants a deal worth between $180 million and $200 million that would pay him at least $30 million per year. The teams interested are willing to pay him between $120 million and $150 million.
Boston has offered Martinez a five-year contract, sources tell Heyman, and at least one other team has done the same. That unknown team isn't believed to be the Arizona Diamondbacks, who acquired Martinez before the trade deadline and are hoping to re-sign him. If Martinez doesn't get the deal that he wants, he could wait until spring training to sign a contract.
The 30-year-old was incredibly productive in 2017, hitting 45 home runs with a .376 on-base percentage and a .690 slugging percentage in 119 games. The market might suggest that he won't get the money he's seeking, considering Bruce will make the same salary he did last season when he had a career year.
Yu Darvish
Seemingly every team that's interested in paying for a top starting pitcher has shown interest in Darvish. The St. Louis Cardinals, Chicago Cubs and Houston Astros are just a few of the teams that have been linked to Darvish. Even the New York Yankees, who have committed to not spending much more money this offseason, are a potential option.
According to Darvish himself, the Rangers, Yankees, Cubs, Astros, Twins and "one more team" are in contention to sign the starter. Darvish split time with the Rangers and Los Angeles Dodgers in 2017, going 10-12 with a 3.86 ERA. He suffered two bad losses in the World Series, but that doesn't seem to have affected his number of suitors.
Gerrit Cole
Unlike Martinez and Darvish, Cole can't control where he goes. He's under contract with the Pittsburgh Pirates through the 2019 season, but the team appears more than willing to trade him. Twice it's been reported that a deal involving Cole was imminent. The first came in December when it looked like he was headed to the Yankees, and the second occurred Wednesday when the Astros were named as his destination.
Even though multiple sources told MLB.com's Jon Morosi that a deal was about to be completed, Cole remains with Pittsburgh Thursday. That doesn't mean a trade won't happen in the future, considering Houston is trying to acquire another front-of-the-rotation starter. A source told Morosi that the Astros would rather trade for Cole, who is 27 years old and signed to a two-year contract, than give the 31-year-old Darvish a five-year deal.
Cole posted a career-high 4.26 ERA with the Pirates in 2017. He finished fourth in the 2015 NL Cy Young voting, and he's got a 3.50 ERA in five MLB seasons.
© Copyright IBTimes 2023. All rights reserved.